Midnight Mysteries Series
A full overview of all adventure games released in the Midnight Mysteries Series. These can be episodes, remakes/remasters or sequels, created by either one or several companies. As long as the IP is used, we'd quantify this as part of a 'series'.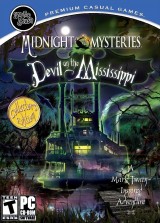 Mark Twain's ghost has come to you seeking help. When Twain's passion for literary history reignites a controversial debate about the true identity of Shakespeare, the age-old question resurrects one of the most evil interested parties. After waking the evil spirit, Twain sets about to...
» Full game details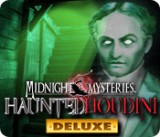 When Houdini promised his wife that he would try to reach her from the afterlife, it was seen as the ultimate stunt. But after years of séances, Bess was never able to reach Harry in this life or the next, and her spirit has come to you in a final plea to reunite her with her partner.
» Full game details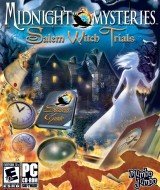 The famed writer Nathaniel Hawthorne has died during a freak snow storm, and his ghost has come to you, asking for help. There's more to this case than first appears, and only you can help free his spirit. Why was it snowing in May? Could Hawthorne's powerful friends and the Oval Offic...
» Full game details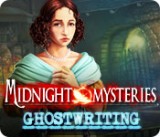 You're no stranger to paranormal visitors showing up at Midnight, but when a suspicious character drops a threat in your mailbox, you're drawn into the timeless struggle of good versus evil. The fictional characters of classical literature are coming to life, and not all of them ...
» Full game details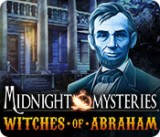 For the past few years, you've been writing bestselling novels based on the stories you've heard told by the ghosts who visit you at midnight. But tonight you have a special visitor, Abraham Lincoln, the 16th President of the United States. He wants you to go back in time and fin...
» Full game details