A full overview of all adventure games released in the Mission US Series. These can be episodes, remakes/remasters or sequels, created by either one or several companies. As long as the IP is used, we'd quantify this as part of a 'series'.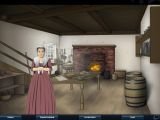 It is 1770 and farm boy, Nat Wheeler, travels to Boston to start an apprenticeship with a local priniter. Tensions between the colonists and the crown run high. Soon Nat finds himself at the centre of events leading to an incident that helped spark the War of Independence.
» Full game details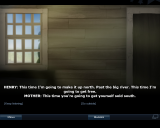 Educational game. In the year 1848, Lucy is a young black girl working as a slave on the King plantation. When she is blamed for an incident on the plantation, she and a fellow slave flee north to try to reach freedom. But even in the north, freedom is not as easy to come by as it seems.
» Full game details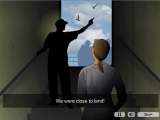 The year is 1907, and young Russian Lena Brodsky has arrived in New York hoping to start a new life. With the help of her brother Isaac she faces many hardships as she tries to make ends meet and carve out a place for her and her family.
» Full game details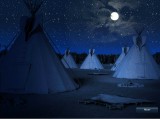 A young Cheyenne on the verge of manhood faces a time of troubles. The white man is encroaching on the ancient tribal lands, and conflict is inevitable. Growing up in this time of unrest, the choices he makes will shape his future as world events shape him.
» Full game details