A full overview of all adventure games released in the RON Series. These can be episodes, remakes/remasters or sequels, created by either one or several companies. As long as the IP is used, we'd quantify this as part of a 'series'.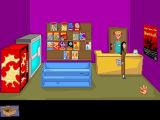 The position of Death in the world of RON has long been vacant, since the previous incumbent became adviser to zombie Mayor Gower, Now someone has taken out an advert in The Realiser for a new Death. Elandra investigates the strange advert and the dangers some residents reaction to it could bring.
» Full game details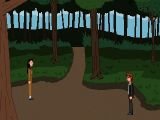 On the space station Reality, a magical visitor from the town of Reality-on-the-Norm warns of a disaster that could tear the Multiverse apart. To avert this catastrophe, engineer Elandra must send the Sorrow of M'roww to her RON couterpart, with a note on how to fix things.
» Full game details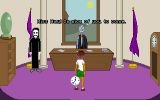 On the eve of the 1,000 year celebration for Reality-on-the-Norm, a chilling prophecy is discovered. Unless the Majestic MacGuffins are found, reality will be destroyed on the morrow. Mika Huy, investigative reporter is on the case.
» Full game details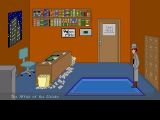 When the town weirdo approaches PI Max Griff, he initially dismisses the weirdo's fear of attack as his normal raving. When the weirdo actually is attachked, Max steps into action to get to the bottom of the mystery.
» Full game details