A full overview of all adventure games released in the Earl Bobby Series. These can be episodes, remakes/remasters or sequels, created by either one or several companies. As long as the IP is used, we'd quantify this as part of a 'series'.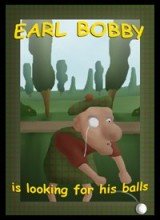 After he has found his shoes and several other things, Earl Bobby decides to play some golf on the Glenfiddich Golf Course. Very soon he recognizes that he has lost his balls...
» Full game details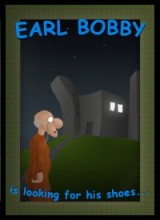 It is midnight at the estate of Earl Bobby, and the Earl knows that he has an important conference the next day. But he can't find his shoes. Help him as much as you can...
» Full game details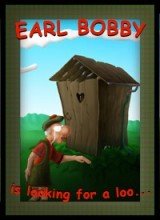 After he found his balls, Earl Bobby returns from the Golf Club together with Baron Mucki. But soon he realizes that he ate too much after the 18th hole. He absolutely has to find a loo because of his urgent need...
» Full game details