A full overview of all adventure games released in the Technobabylon Series. These can be episodes, remakes/remasters or sequels, created by either one or several companies. As long as the IP is used, we'd quantify this as part of a 'series'.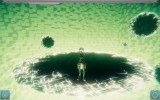 A new sci-fi adventure from James Dearden and Wadjet Eye Games, this time in 3D. The sequel stars one of the protagonists of the original game, Latha, who has just joined the police force and is attempting to find her way in a brand new adventure that will once again take her into the virtual world ...
» Full game details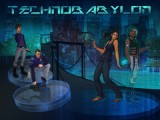 iPad, iPhone, Linux, Mac, PC
City of Newton, 2087. CEL agents Charlie Regis and Max Lao are investigating a serial Mindjacker who is tapping into the neural wiring of seemingly ordinary citizens, stealing their knowledge and leaving them dead. An agoraphobic net addict named Latha Sesame might be the next target. But when Charl...
» Full game details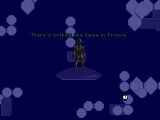 In a dystopian future, a young lady is thrown out of her virtual reality Trance when her room is isolated from the outside world. She needs to find a way to escape using only her local computer resources and the contents of her sparse apartment.
» Full game details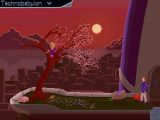 In a dystopian future, Dr Charlie Regis is a scientific adviser for the law enforcement agency, CEL. On the day his wife's murderer is released from rehabilitation he is contacted by a blackmailer. Unless he removes a mysterious device from a crime scene, the frozen embryos that are his last connect...
» Full game details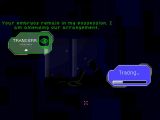 Latha Sesame is an addict that has just survived an attempt on her life. Dr Charles Regis is a law enforcement officer that is being blackmailed. When he realises how their fates are intertwined, Dr Regis puts Latha in protective custody. Deprived of her addiction, Trance, she seeks a way to escape ...
» Full game details