A full overview of all adventure games released in the Memento Mori Series. These can be episodes, remakes/remasters or sequels, created by either one or several companies. As long as the IP is used, we'd quantify this as part of a 'series'.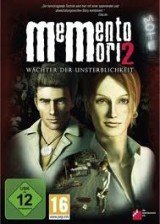 Newlyweds Lara and Max pick up a thief's trail after an art heist from a museum in Cape Town, but after a frantic chase, Max and the thief have a terrible car crash. The thief's body is salvaged from the bottom of the steep coastal cliff and Max is declared missing, presumed dead. Totall...
» Full game details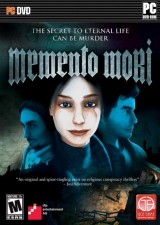 In the famous Hermitage Museum of St. Petersburg, a precious painting is replaced with a near-perfect copy. At first glance it looks like just another art theft, but is there more than meets the eye? Players join Max, a reformed art forger, and Lara, the ambitious detective with Interpol who gave M...
» Full game details