A full overview of all adventure games released in the Drawn Series. These can be episodes, remakes/remasters or sequels, created by either one or several companies. As long as the IP is used, we'd quantify this as part of a 'series'.


Explore the Kingdom of Stonebriar and solve the mysteries of the shadows that prowl its streets. Enter magical worlds through colorful paintings and meet a host of fantastic characters who will help you on your quest. Only someone with a powerful imagination can unravel the mysteries of the three be...
» Full game details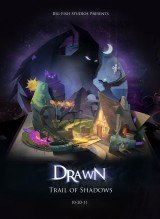 Set in the years before the events of The Painted Tower and Dark Flight, Drawn: Trail of Shadows takes players on a magical adventure through the distant past! Become a part of the story by following clues scattered throughout paintings to save a boy with the power to create painted worlds....
» Full game details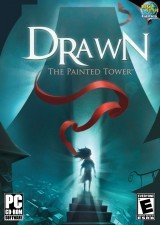 Legend tells of a child queen who will one day rise to give hope to a town dark and bleak with despair. Players must overcome challenging puzzles and riddles to unlock the secrets of The Painted Tower and save her if you can. Enter magical paintings and meet fantastic characters as you work you way ...
» Full game details