Legend of the Prophet and the Assassin Series
A full overview of all adventure games released in the Legend of the Prophet and the Assassin Series. These can be episodes, remakes/remasters or sequels, created by either one or several companies. As long as the IP is used, we'd quantify this as part of a 'series'.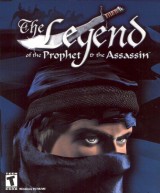 In a world filled with unrest, two men are born to a great destiny... The Prophet, to mold the beliefs of people. The Assassin, to exact revenge for promises never fulfilled. Thus begins a tale of epic grandeur across the steaming desert sands to the cities of the east. From the challenges of the...
» Full game details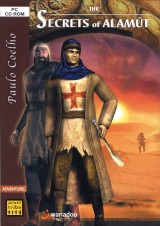 1257, Tanerede de Nerac, the Knight turned bandit, pursues a mysterious prophet across the deserts of the Orient. He now reaches the gates of the Fortress of the Assassins. He has to survive a succession of deadly traps to track down his prey.
» Full game details