A full overview of all adventure games released in the Fall Trilogy Series. These can be episodes, remakes/remasters or sequels, created by either one or several companies. As long as the IP is used, we'd quantify this as part of a 'series'.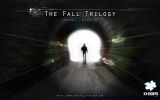 In the first of this three-part puzzle-adventure series, you wake up in a temple somewhere in Asia, you have lost your memory and have to find your way out. Can you thwart the challenges that await you?
» Full game details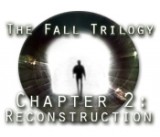 After escaping from an Asian temple, you now find yourself in the basement of a modern-day office building. A phone call from someone calling you "John" urges you to the 13th floor to acquire some highly-guarded information. Are you a secret agent or a burglar, and what awaits if you acc...
» Full game details
In the previous two chapters, you woke up in a new place on a mission that was unrelated to the previous one. First you found yourself a temple explorer, and then became a secret agent in a sterile, hi-tech building, solving many enigmas that helped you get some of your memories back. This time you...
» Full game details