Ben and Dan adventures Series
A full overview of all adventure games released in the Ben and Dan adventures Series. These can be episodes, remakes/remasters or sequels, created by either one or several companies. As long as the IP is used, we'd quantify this as part of a 'series'.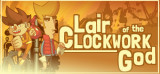 Ben is a die-hard, old-school LucasArts Adventure fan. His feet never leave the floor, and he's happiest collecting any old junk he can lay his hands on, in the hopes of combining it all together to solve a satisfying puzzle. His cohort and sidekick Dan has decided there's no money to be...
» Full game details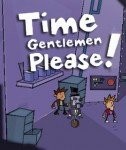 What's worse than finding out that your future evil selves have set about a series of events that wipes out all human life on the planet? Going back in time to fix things with half a mind on preventing coathangers from ever being invented, and accidentally setting up an alternate-universe Hitl...
» Full game details