A full overview of all adventure games released in the Kraken Trilogy Series. These can be episodes, remakes/remasters or sequels, created by either one or several companies. As long as the IP is used, we'd quantify this as part of a 'series'.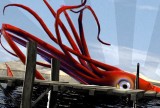 The last episode of the previously-unforeseen (even by the developers) "Kraken Trilogy" answers all remaining questions left over from The Eye of the Kraken and Carte Blanche.
» Full game details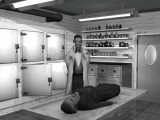 Raised in a small town bourgeois family and recently graduated from college in humanities, Edgar Delacroix has yet to discover what the big city has in store for him. After a fortuitous entry in the world of private investigation, he has to deal with twisted and suspicious individuals, solve sinist...
» Full game details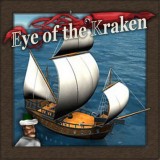 The Glutomax will take a week before arriving at Hyade Island. Until then, Abdullah will have to discover which of the suspicious and anachronical passengers has stolen the Eye of the Kraken. This is a very important task for if the thief makes it to the Island, it will be possible for him to awake ...
» Full game details