A full overview of all adventure games released in the Diamon Jones Series. These can be episodes, remakes/remasters or sequels, created by either one or several companies. As long as the IP is used, we'd quantify this as part of a 'series'.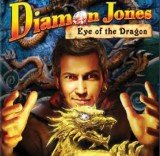 In his second adventure, treasure-seeker Diamon Jones travels to China to find a mystic trophy of the Celestial Empire, the Eye of the Dragon.
» Full game details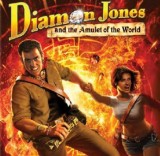 1930s... Egypt. The country has become the focus of unscrupulous treasure seekers. The time of Majestic Pharaohs and Pyramids gone - the time of tomb raiders has come. The game's hero is less successful than his contemporaries and has failed to find the treasuries of Pharaohs... until destiny offers...
» Full game details
In his third adventure, archeologist Diamon Jones has settled into a simple, peaceful life until one unforgettable day when a suspicious man appears in Jones' restaurant. The visitor is pursued by a strange man dressed as Elvis Presley and a two-headed Cerberus dog! That's just the beginning o...
» Full game details