A full overview of all adventure games released in the Mysterious Island Series. These can be episodes, remakes/remasters or sequels, created by either one or several companies. As long as the IP is used, we'd quantify this as part of a 'series'.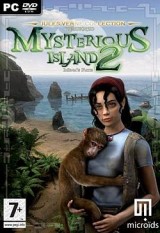 iPad, iPhone/iPod Touch, Mac, PC
The sequel begins with the crash of the helicopter that came to rescue Mina. She survived but is once again trapped on the island. All of a sudden, before her very eyes, an unknown disease afflicts the plants first, then the animal life. Mina explores the island to locate the source of the infection...
» Full game details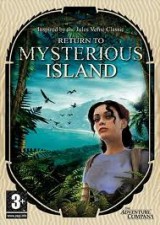 Alone on a round-the-world sailing expedition, adventurous and determined Mina becomes stranded on the shores of a wild and apparently uninhabited island. Exploring her new surroundings, she uncovers artifacts, living spaces and technologies left behind by the people who came before her to this unc...
» Full game details