A full overview of all adventure games released in the Daemonica Series. These can be episodes, remakes/remasters or sequels, created by either one or several companies. As long as the IP is used, we'd quantify this as part of a 'series'.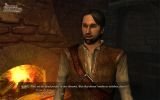 The sequel to Daemonica once again stars Nicholas Farepoynt, an obscure character with a troubled past who, along with twelve others, arrives on a mysterious island. It's here that they will be "purified" by being stripped of their special abilities. Players must help Farepoynt escape this...
» Full game details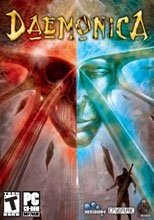 Take on the role of Nicholas Farepoynt, an investigator who can talk to the Dead. You will explore the dark surroundings of the slowly dying city of Cavorn, talk to both the living and dead to gather information, punish the deserved, collect herbs to make potions and enhance your senses and slowly ...
» Full game details