A full overview of all adventure games released in the Conspiracies Series. These can be episodes, remakes/remasters or sequels, created by either one or several companies. As long as the IP is used, we'd quantify this as part of a 'series'.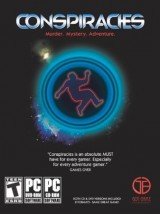 Enter the world of Nick Delios, a betrayed, jilted and down on his luck private detective who, after a spree of drinking and gambling, needs cash and needs it quick. When a police investigator and old friend offers him money to unofficially help investigate the murder of a small time crook, Nick ag...
» Full game details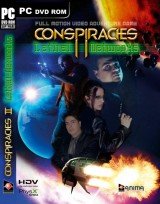 At the end of the year 2063, Earth joined the Peripheral Galactic Alliance as an equal member. Now, for the first time, Earth is expecting a significant improvement in its situation. Everybody believes that a new era is beginning: an era of development, prosperity, and closer co-operation with other...
» Full game details