Laura Bow mysteries Series
A full overview of all adventure games released in the Laura Bow mysteries Series. These can be episodes, remakes/remasters or sequels, created by either one or several companies. As long as the IP is used, we'd quantify this as part of a 'series'.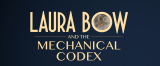 After a mysterious package arrives at the offices of The New York Daily News Tribune, an unlikely chain of events sends Laura Bow off on the biggest story that the little newspaper has ever seen. A long journey, an elaborate event, a life changing invention, and many dangerous motives for murder....
» Full game details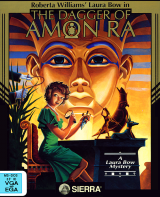 Laura Bow, intrepid heroine of The Colonel's Bequest, is back! This time she's trapped in a huge, imposing museum in the dead of night, surrounded by socialites, miscreants, thieves… and a cold, relentless murderer. What is the ancient secret of The Dagger of Amon Ra, and who is...
» Full game details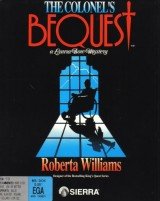 It is the year 1925, and the roaring '20s are well underway. As Laura Bow, young college student, you've been invited to visit Colonel Dijon's isolated estate to watch as he announces his intention to bequeath his millions to all present! Immediately, you sense greed and suspicion among the Colonel'...
» Full game details