A full overview of all adventure games released in the Nick Bounty Series. These can be episodes, remakes/remasters or sequels, created by either one or several companies. As long as the IP is used, we'd quantify this as part of a 'series'.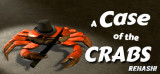 A complete remake/remaster/rehash of the 2004 Flash game, A Case of the Crabs. Play as smart-ass detective, Nick Bounty, in this hilarious point-and-click adventure and hunt down a nefarious counterfeit crab ringleader!
» Full game details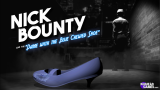 After discovering the naked body a young business woman buried in a playground sandbox, detective Nick Bounty sets out to solve the murder of the dame with the blue chewed shoe. It's not long, however, before the fish-tie wearing detective is in over his head and he'll have to hi...
» Full game details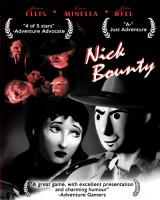 "The Goat in the Grey Fedora" is the follow up to the award winning Point & Click adventure, "A Case of the Crabs". This time, detective Nick Bounty sets out to find a missing ceramic goat for the neice of a recently deceased lawyer. He soon finds out, however, that he isn't ...
» Full game details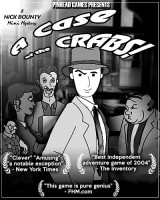 Something stinks and it smells like crab, only there's something funny about these crustaceans. You play as Detective Nick Bounty, who despite his ability to solve the most tangled cases, has yet to work for a paying client. This time it's up to you to discover who knocked off a local seafood salesm...
» Full game details