A full overview of all adventure games released in the Goblins Series. These can be episodes, remakes/remasters or sequels, created by either one or several companies. As long as the IP is used, we'd quantify this as part of a 'series'.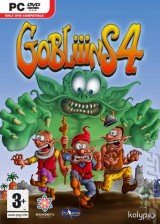 King Balderone, ruler off the Goblins' world, is miserable because his favourite pet, Riri, has suddenly run away. Three diminutive but clever detectives: Stucco, who can push things; Tchop, who manages the inventory; and Purlius, caster of spells, receive a Royal order from their King. Their ...
» Full game details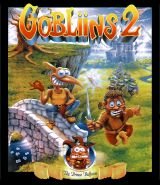 Two feisty imps, seven killer Kingdoms, and very little time! Mischief, mayhem, and mirth await. A foul fiend has nabbed the Prince! With your help, Fingus and Winkle can rescue him. All is not lost (yet).
» Full game details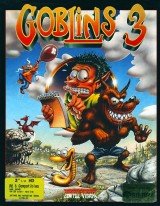 Reporter Blount, a journalist hunting for a scoop, sets off on a crazy mission to interview Queen Xina and King Bodd who, since time immemorial, have been unsuccessfully challenging each other for possession of the "Jewel of the World" which, according to legend, will give its owner an ete...
» Full game details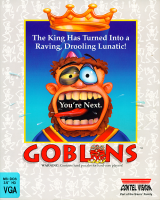 iPad, iPhone/iPod Touch, PC, Retro
Can you help the good king regain his sanity before you lose yours forever? Your mission is to track down the dark force that's gleefully abusing the good king's voodoo doll. Find 'em, stop 'em, and usher in an era of peace and prosperity. Simple, huh?
» Full game details