Stauf haunted mansion Series
A full overview of all adventure games released in the Stauf haunted mansion Series. These can be episodes, remakes/remasters or sequels, created by either one or several companies. As long as the IP is used, we'd quantify this as part of a 'series'.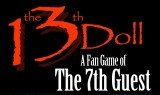 A decade after Tad managed to escape the mansion, he is still haunted by the souls, dolls, and Stauf's victims he left behind. So haunted, in fact, that the young man now resides in a mental institution – misunderstood, plagued by guilt and obsessed with one idea: to escape the dreary padded w...
» Full game details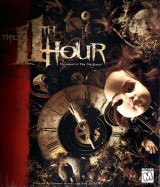 In the 70 desolate years since the horrifying murders chronicled in The 7th Guest, the town of Harley has been ominously silent. Only when journalist Robin Morales vanishes while investigating the rotting, abandoned mansion of legendary toy maker Henry Stauf, do events resurrect the malignant past....
» Full game details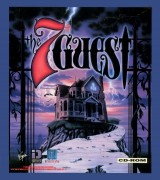 Henry Stauf's mansion has been abandoned for as long as anyone dare remember. Stauf was a master toymaker, a maker of amazing puzzles – and this strange house was his greatest creation. Now, the mansion stands empty, rotting ever since the children started dying, ever since the six gue...
» Full game details