Fenimore Fillmore adventures Series
A full overview of all adventure games released in the Fenimore Fillmore adventures Series. These can be episodes, remakes/remasters or sequels, created by either one or several companies. As long as the IP is used, we'd quantify this as part of a 'series'.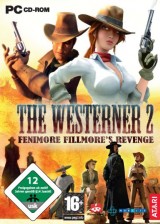 Fenimore Fillmore and Rhiannon are galloping through the wild west and find a wounded man. Fenimore leaves to get some water while Rhiannon keeps watch and tends to the man's wounds. The mysterious man regains consciousness and tells her that there is a hidden secret treasure in a cemetery. I...
» Full game details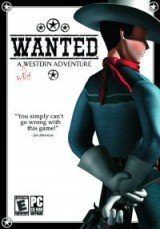 Play as Fenimore Fillmore, a natural-born hero, who joins the local farmers to help them fight back against a greedy rancher who wants to take over all of their land. Ride the rails, fall in love, rob a bank or take it outside for a deadly gunfight… the choice is yours! It's all in a ...
» Full game details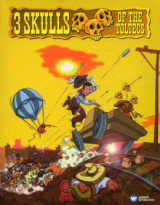 Saddle up and mosey on into town for one of the most challenging, hilarious, and exciting adventures this side of Texas! The treasures of the Toltecs are within your reach – riches beyond your wildest dreams. But first you must locate the 3 skulls… and believe me, it ain't that
» Full game details