A full overview of all adventure games released in the Tony Tough Series. These can be episodes, remakes/remasters or sequels, created by either one or several companies. As long as the IP is used, we'd quantify this as part of a 'series'.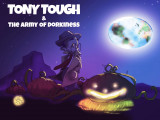 A brand new story that links directly to the Night of the Roasted Moths finale. What happened to Tony Tough? What new vicissitudes will you face? But above all: will he have found a solution for his excess sweating?
» Full game details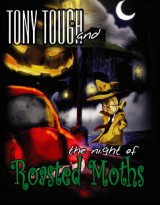 Tony Tough. A tough guy with a tough job. Don't let the over-sized raincoat and flying saucer-sized glasses fool you. Tony is a seasoned private eye for Wallen & Wallen Investigations, on the beat for ten years. Now, Tony has the case of a lifetime, a job for which he just may risk his...
» Full game details