A full overview of all adventure games released in the Christmas Quest Series. These can be episodes, remakes/remasters or sequels, created by either one or several companies. As long as the IP is used, we'd quantify this as part of a 'series'.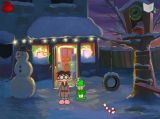 Adventure Gamers' continuing saga of the beloved Dork picks up quite literally the moment the original Christmas Quest ended. This time around, the fate of the Best Adventure Game Ever is in your hands, and it'll take every ounce of your sense of humour and ingenuity to save it. Rest assured, Chri...
» Full game details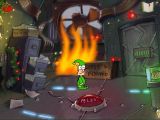 In the final installment of the Christmas Quest trilogy by yours truly, the staff of Adventure Gamers, the young dork and his stranded Christmas elf must now seek to repair their decrepit old computer in order to play the Best Adventure Game Ever. But with telephone tech support as helpful as alway...
» Full game details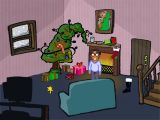 The debut title from hotshot indie developers Adventure Gamers (hey, that's us!) tells the story (and we're using the term loosely) of a young man who awakens on Christmas morning to find that Santa has granted his wish of bringing him the Best Adventure Game Ever! But like any adventure, first the...
» Full game details