Simon the Sorcerer Series
A full overview of all adventure games released in the Simon the Sorcerer Series. These can be episodes, remakes/remasters or sequels, created by either one or several companies. As long as the IP is used, we'd quantify this as part of a 'series'.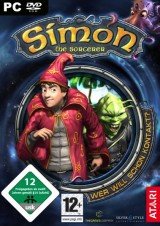 Simon the Sorcerer 5 sends adventurers to a futuristic game world, in which they experience a turbulent backward journey through history in order to help Simon to recover his memory. Adventure fans will meet again many old acquaintances from earlier Simon the Sorcerer games and encounter fantastic v...
» Full game details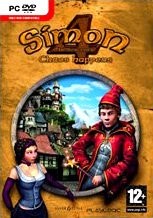 Simon the Sorcerer 4: Chaos Happens is set some years after Simon's last adventure in the Magic World. During a fight over the TV remote with his younger brother, Simon is knocked unconscious. In the dream that follows he has a vision of Alix, his lady-friend from the Magic World. She tells him a &l...
» Full game details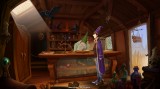 Simon is now approaching 40, but time has not withered him—then again, neither has it made him any less incompetent or rude. But in a parallel world, there's a parallel Simon who's actually pretty good at magic. She's called Simone, whose world is in trouble. All the magi...
» Full game details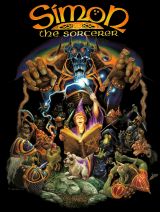 Join Simon, the hippest sorcerer around, as he is magically transported into an enchanting new dimension of bizarre interactive animation. Simon is not your ordinary sorcerer – he's an adolescent with an attitude, involuntarily, and perhaps regrettably entrusted with a mystical quest to...
» Full game details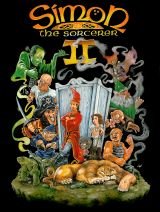 This isn't just any old 'child in fantasyland' story. For starters, no other kids have to put up with useless old wizards, unattractive heroines, baddies that simply do not know when to stay dead and being the last one in school to discover puberty. Armed with a pointy hat (stupid looking), a pony...
» Full game details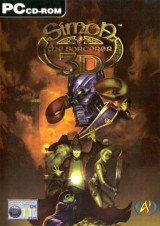 Simon the Sorcerer 3D begins with Simon's soul being reunited with his body on the roof of an Aztech temple. Slightly confused and disoriented, Simon escapes the temple with the help of his new fairy godmother... Explore a vast, fantastical world and help Simon find a way back home by uncovering th...
» Full game details