The Adventure Games - Point and Click Database
Adventure Games starting with the N-TITLE-ASC
We have 122 adventure games in our database that start with the
N
. If you're looking for a specific game, try using our
adventure game search
page. You're currently on page
11
(of 11).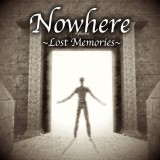 DarkPath Sudio (2016)
You've woken up alone, lost and trapped in a mysterious place in the middle of nowhere and the only way to escape seems to be moving forward, but… do you really want to know why are you here?.
Gammera Nest (2019)
This puzzle-platformer / graphic adventure is both a game and an educational project to introduce players to modern art through the Thyssen-Bornemisza Museum of Modern Art (based in Madrid, Spain), establishing a dialogue between art, technology, and interactive storytelling.