Adventure Gamers - Forums
Welcome to Adventure Gamers. Please Sign In or Join Now to post.
You are here: Home → Forum Home → Gaming → Adventure → Thread
Post Marker Legend:
New posts
No new posts
Currently online
Casual Game Playthrough #17 - Eternal Journey: New Atlantis
Welcome to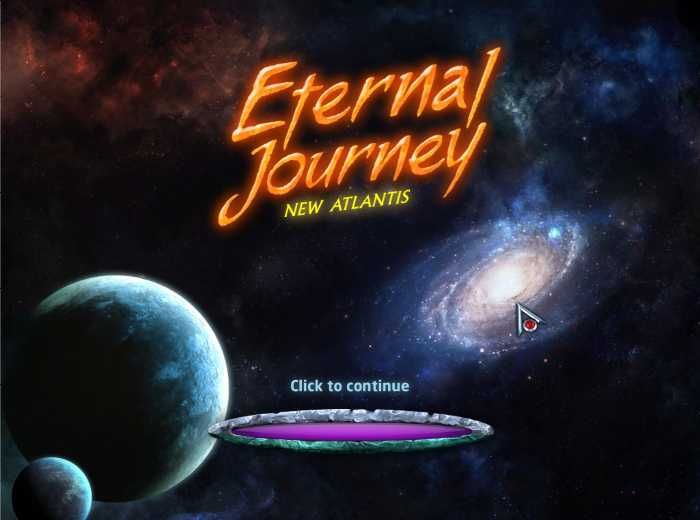 In this game, you play as a female archeologist and linguist who has helped excavate a temple and other structures in the underwater city of Atlantis. A dome has been constructed over the excavation site so that work can continue without cumbersome diving gear. Your goal is to open the temple and retrieve a medallion that ancient texts suggest is there. However, this is just the beginning of a much longer and definitely more challenging journey for you.
This is a fairly long game for a casual, so I've divided it up into 5 parts, which shouldn't interrupt the flow too much. There are quite a few hidden object scenes in the game, and you do revisit most of them a second time. Since, the game has only two difficulty settings, if you play on the advanced setting as I have, you won't get any indication of where the active areas are. However, you do aquire a map that shows areas where tasks need to be completed. Also, you can jump around the areas using the map.
Install the game and view the introduction. We'll start playing on Saturday, June 11 and will allow approximately 3 days for each section, depending on everyone's progress. Let me know when you're ready.
I keep hitting the escape button, but somehow I'm still here.
Hi Lady Kestrel, I don't know if I'll keep up with the playthrough but I thought I would at least start! Is the CE necessary to understand all or will the SE do?
Ready. Still have it loaded from when I used it for an AGSotD.
@chrissie - I remember the SE ending to be satisfying. There no loose ends that needed tying up. I'm playing the SE. I can say that it's not like Death on the Silver Screen, where you actually need the CE in order to finish the game.
Thanks guys! - I'll go for the SE version
I have the SE version as well. I didn't even realize there was a CE. As Tim said, it's really not necessary.
I keep hitting the escape button, but somehow I'm still here.
TimovieMan - Know you may be distracted by the start of the Euro Games. But we need to get this thread pegged. We're due to start the day after tomorrow.
We'll be missing you!
Ready to go with the SE version. I played the into and I have to say that she (or me I suppose for the game) is a bit naive, isn't she/me?
And I don't think we have the proper attitude and approach toward archeological excavation.
Ready to go with the CE version. I've played this game once before and liked the bonus chapter, but as noted already, the SE version ends satisfactorily without it.
Furgotten—agreed. If I were part of the archaeological team, I'd fire her for this stunt. Or maybe wring her neck. But from what I gather, her expertise is in ancient languages, not excavation. And she's very young.
By "view the introduction" I assume you mean that we're not supposed to do anything once you've arrived at the dome, and we start at the dome tomorrow,
Yes, I just meant view the intro video. Sorry I wasn't clear with that.
I keep hitting the escape button, but somehow I'm still here.
Since tomorrow might be a bit hectic for me, I'm going to post now for the start of our eternal journey together, so begin when you have time. If you haven't done so already, explore the dome and solve the main puzzle in the temple. You'll know when that happens because you'll be treated to another long video. Explore the arrival area until you can repair your means of transport. After your high-speed ride, have a look around in this room but don't go any further. Try to finish this section by Monday, June 13.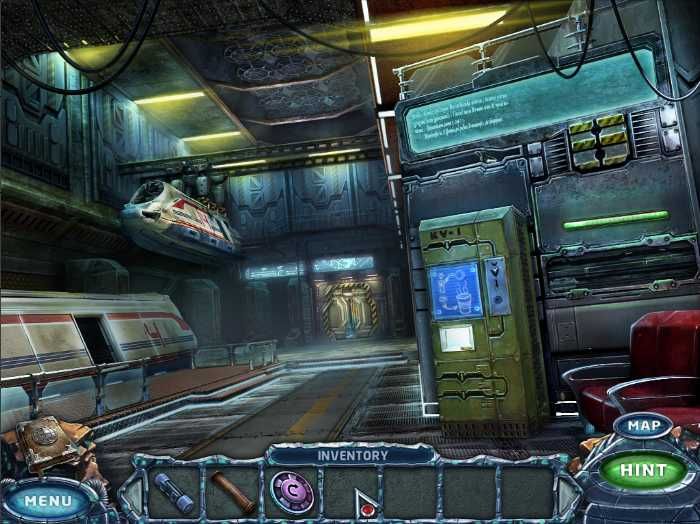 Oh, and after you get your map, look around for rectangular digital memory cards. There are 18 of them to collect. There are also many video recordings scattered around to help you piece the story together.
I liked the graphics from the intro, especially this overhead shot of the helicopter: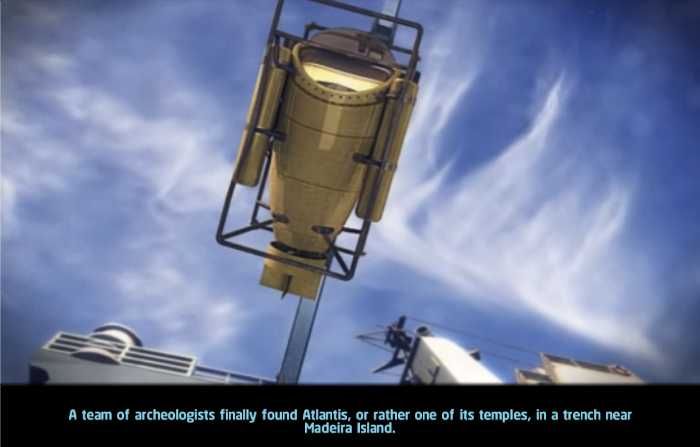 I also liked the way the background story was presented at the beginning. It got me on track right away.
I keep hitting the escape button, but somehow I'm still here.
I think I finished were I was supposed to. I did put the pipe in the door to hold it open, but didn't go through it. Took me a little less than an hour. I don't know what the breakdown is for the other four sections, but I remember that this is a long game. So the first episode is undoubtedly the shortest.
Today is predicted to be the hottest day of the year so far. Just after I finished this episode we had a power outage. It just came back on. The pup and us were very happy the air conditioning kicked in again.
BTW, I didn't find any thing besides the one video in this section. May have to go back and re-trace my steps.
The recordings by the different characters are usually easy to find, but the static digital memory screens are hidden. You'll get a grabbing hand when you find one of the latter.
I keep hitting the escape button, but somehow I'm still here.
Backtracked and found two, maybe three. I didn't remember what I was looking for. Now that I know, I will pay closer attention to the environment. They are of the pixel-hunting, hiding-in-plain-sight variety of object. And from what I've seen, no two look exactly alike.
Well, since I had several game credits I hadn't used, I decided to try out the collector's edition, and it was worth it. I don't want to spoil anything, but suffice it to say for now that it's a good parallel story. It enhances but doesn't change the basic story.
I keep hitting the escape button, but somehow I'm still here.
Welcome to the Adventure Gamers forums!