Adventure Gamers - Forums
Welcome to Adventure Gamers. Please Sign In or Join Now to post.
You are here: Home → Forum Home → Gaming → General → Thread
Post Marker Legend:
New posts
No new posts
Currently online
[DEMO] Princess.Loot.Pixel.Again - Steam GreenLight!
PRINCESS.LOOT.PIXEL.AGAIN
PLPA is a dynamic platformer with a combo system and special strikes, there is also a bit of rogue-lite genre. The principal aim is to get through all floors of the Dark Tower and outfight the main antagonist a bloodthirsty Dragon. That's not easy due to a instant death which is followed by a full castle structure regeneration.
The story is about an enamoured Young Man who dared to go and ask the King for his Daughter's hand in marriage . But he is just a roturier and an Executioner is commanded to behead the young man. That very moment, a Dragon bursts into the castle and kidnaps the King. Our fearless hero rushes to the beast's lair to outfiht it and prove that he is worthy of blessing. There are several game's endings which depend on quantity of attempts and chosen routes (there is some branching in the structure of the castle so a gamer should to make a choice).
-The main thing about the game is having fun! No farming and excessive complexity.A gamer will face lots of fun things, unusual situations, easter eggs and references to other games. Self-irony also takes place.
-The total generation of location structure, objects, artifacts, traps, enemies and bosses.
-12 characters, different in performance and equipment.
-Create equipment and pump it with stones, runes and enchantment.
-Hidden features and events.
-All of this and much more are seasoned by hurricane-like action with various strikes, skills and spells!

Princess.Loot.Pixel.Again on Steam GreenLight!
We need your help!
Open in browser
Open in Steam-Client
Download
Now it alpha version, the final result of the game can seriously change
WOW! It's a FREE DEMO VERSION!
Best played with a gamepad.

Screenshots:
[spoiler]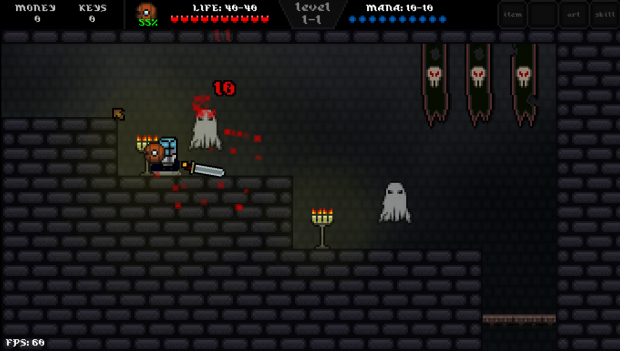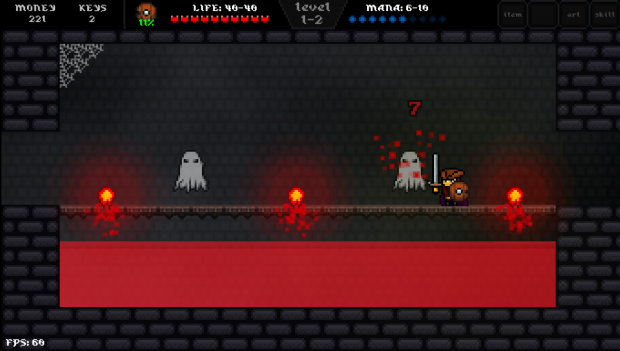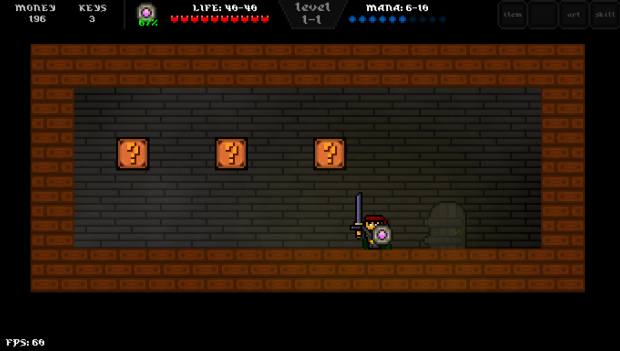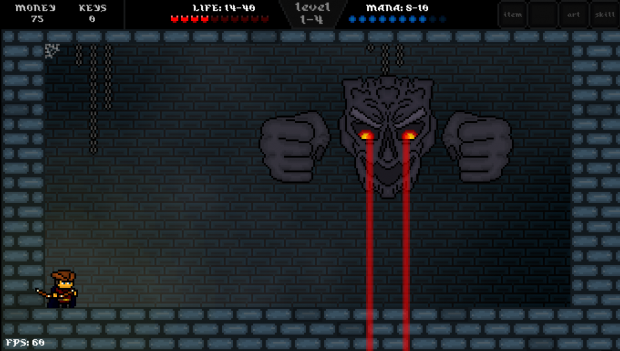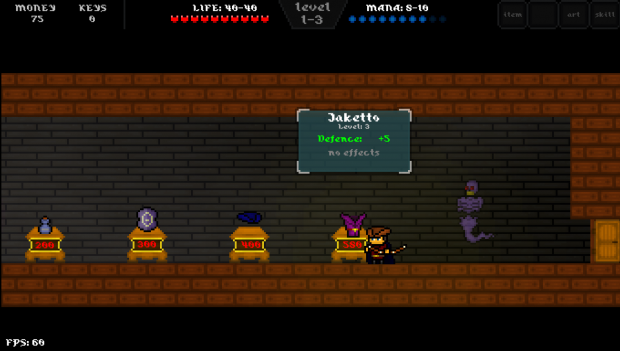 [/spoiler]
Coming soon in new version!

New class - Necromancer!

Please voting: http://steamcommunity.com/sharedfiles/filedetails/?id=505502998
Hello, friends!)
Princess.Loot.Pixel.Again has new update - version 0.55-Magic & Arrows!
Now available new classes - Mage and Archer!
As well as new rooms, items, enemies, artifacts, skills, and more, more… Enjoy!
Welcome to the Adventure Gamers forums!