Adventure Gamers - Forums
Welcome to Adventure Gamers. Please Sign In or Join Now to post.
You are here: Home → Forum Home → Gaming → General → Thread
Post Marker Legend:
New posts
No new posts
Currently online
Lets open a thread to discuss rumors and news about adventure games in this year's E3!
To start, does anyone know which adventure developers will attend the conference this year? Apart from Telltale of course
Sunday, 14th June
Bethesda - 6.30pm PST (2.30am UK)
Monday, 15th June
Microsoft - 9.30am PST (5.30pm UK)
EA - 1pm PST (9pm)
Ubisoft - 10:45pm UK
Sony - 6pm PST (2am)
Tuesday, 16th June
Square Enix - 9am PST (5pm UK)
Nintendo - 10am PST (6pm UK)
Recently completed: Game of Thrones (decent), Tales from the borderlands (great!), Life is Strange (great!), Stasis (good), Annas Quest (great!); Broken Age (poor)
I love that we'll have all those conferences this year
http://m.neogaf.com/showpost.php?p=167642266


Its Horizon and its coming.

Cdp,Obsidian quest designers and coauthor of Nemesis system.
Lead writer of New Vegas?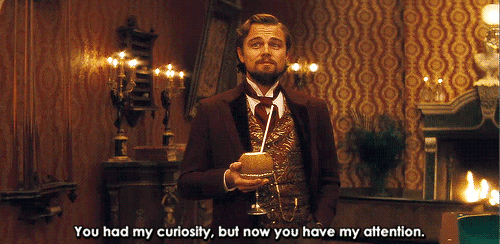 Dishonored 2 accidentally announced by Bethesda during a twitch stream: http://www.kotaku.co.uk/2015/06/13/bethesda-accidentally-announces-dishonored-2

Everything was leaked before E3.
Women come and go… a highscore lasts forever
Nintendo World Championship should be starting in 40min I think
Shenmue rumors circulating, is this THE time…?
Shenmue rumors circulating, is this THE time…?
Don't they show up every year?
Mario Maker had a great showing at the Nintendo Championship. Looks like a system-seller.
Bethesda conference about to start.
Happy E3 brothers/sisters/miscellaneous. I have zero expectations for this year as I still haven't bought a PS4 or Xbox One buuuut that also means I'm easier to surprise.

DOOM looks… well, it looks like DOOM. Very faithful with impressive graphics.

Dishonoured 2, I didn't even know was in the works and I loved that game so let's see…
So E3 has kicked off..

Bethesda
Doom - Looks great. Super slick movement, Bloody combat, brutal melee finishers, rip off an arm to open a door. Straight up Doom classic weapons like SHotgun, Super Shotgun, Plasma weapon, Chainsaw etc. Looks totally cool. (Multiplayer looks fine)
Doom Snapmap - Build your own levels across platforms etc. looks fun.
Nice blooming Cyberdemon at the end of the Hell level.
Spring 2016
Battlecry Online 3rd person game. Meh looks naff.
Dishonoured 2 Nice trailer. You play as Emily or the original character this time around. Graphics look great if that is the game graphics. Coming whenever.
So play Dishonoured HD edition coming this fall to tide you over.
Elder Scrolls Legends - Heartstone rip off?? Who knows.
Fallout 4 - shows about 2 hours of concept art. Lots of talented artists.
Games starts before the bomb drops. Character creation in front of a mirror as you sculp your face. The sculpt the women character as well. Pick some skills etc then the bombs go off.
Swith to 200 years later as you come out of the vault.
Dog Commands…yeah
VATS looks faster and more dynamic which is cool.
PLay bad old arcade games on your pipboy. Then he shows a real pip boy that takes your phone and an app to make a real pipboy. Looks completly silly.

Fallout Shelter - iphone game where you make your own vault. Looks cool. Out tonight.
Back to Fallout 4… Now has a construction aspect where you can rebuild the world. Make your own settlement.
Extensive crafting that means every bit of junk in the world can be turned into something useful.
That last video reel was really cool. Call in your own ship, Jet packs , combat looks great.
Release Nov 10th 2015
An adventure game is nothing more than a good story set with engaging puzzles that fit seamlessly in with the story and the characters, and looks and sounds beautiful.
Roberta Williams
I thought there would some surprises in Bethesda conference, nothing really new in games except for that Hearthstone rip-off card game.
But Fallout is coming this year!!! and that was enough for me
November! and looked good. Although I'm not sure if I'll have any interest in the base building, but the weapon and armor stuff could be cool.
Real pipboy in collectors edition and Fallout mobile game releasing today didn't look bad lol
Well here goes the Goty award to Fallout4,this november.
Amazing to say the least,scale of production and showcase should be lesson to ubisoft's games and joke of conferences each year.
Doom, Dishonored2 and F4 more than delivered.
Exactly what I was thinking, nomad. Todd Howard absolutely stole the spotlight before the show really kicked off. It will be very tricky to upstage DOOM, Dishonored 2 and Fallout 4 when we're seeing far more linear and restrictive games being delayed from competitors. The passion for developing games really shone through Howard's presentation.

I know I'll be downloading Fallout Shelter tonight with countless others.
I'm really pumped about Dishonored 2. I loved the first one, and this one seems to build on that which is awesome.
Welcome to the Adventure Gamers forums!