Adventure Gamers - Forums
Welcome to Adventure Gamers. Please Sign In or Join Now to post.
Group L - The BAG VS Tournament
**********************************************
Points 7pt 5pt 3pt 2pt 1pt
1. The Secret of Monkey Island 223 23 9 5 1 0

************************************************************************************

2. Resonance 133 9 11 3 3 0

************************************************************************************

3. Myst 69 1 6 7 4 3

************************************************************************************

4. Myst III
:
Exile 60 3 5 3 2 1

************************************************************************************

5. Stacking 47 1 1 10 2 1

************************************************************************************

6. Death Gate 36 2 3 0 3 1

************************************************************************************

7. Gold Rush
!
17 0 3 0 0 2

************************************************************************************

8. Silent Hill
:
Shattered Memories 14 2 0 0 0 0

************************************************************************************
p42
Vote for up to five games you'd like to see advance to the next round.
First choice (7 points)
Second choice (5 points)
Third choice (3 points)
Fourth choice (2 points)
Fifth choice (1 point)
Voting for this group will end on 31st December at 23:59 GMT. The four games with the most points will advance.
Not sure what this tournament is all about? See the Overview thread here. Join in and have fun!
Secret of Monkey Island

Deep in the Carribean lies Melee Island, ruled by the beautiful governor Elaine Marley. The cruel pirate LeChuck is deeply in love with her - so deeply that he refuses to accept his own death! As a ghost, he dwells with his undead crew somewhere near the mysterious Monkey Island. You are Guybrush Threepwood, a young man whose only wish is to become a real pirate. At the Scumm Bar you meet three pirates who tell you'll have to complete three difficult tasks in order to be worthy of this title. This is a classic adventure game that utilizes the command verb-based SCUMM interface first introduced in Maniac Mansion. This is a 2D (with occasional animated cut-scenes), 3rd person, point & click game, with subtitles (no voice). The original music by Michael Land is absolutely 'Caribbean Isle' perfect, the kind you find yourself humming for days. And the puzzles are challenging and wonderfully bizarre: involving everything from deadly piranha poodles to the deadly chemicals in your breakfast cereal. It is the first LucasArts' adventure game in which it is impossible to get irrevocably stuck or to die. The branching dialogue system allows you to talk to characters in different ways without fearing a wrong choice. There are plenty of inventory-based puzzles to solve, and even "insult swordfighting" to participate in, where Guybrush has to prove his wit is as sharp as his sword! It is the first adventure game to use character scaling that showed Guybrush shrink or enlarge according to his position on screen.

Myst

Myst was the bestselling video game for several years, until The Sims exceeded its sales. Myst and its success had a significant impact on the first-person adventure game genre and was a showcase for many buyers of their first cd-rom drives. The story has you stumbling upon a most intriguing book, a book titled Myst. You have no idea where it came from, who wrote it, or how old it is. Reading through its pages provides you with only a superbly crafted description of an island world. As you reach the end of the book, you lay your hand on a page. Suddenly your own world dissolves into blackness, replaced with the island world the pages described. Now you're here, wherever here is, with no option but to explore. Myst is a first-person point-and-click adventure where the player controls a character known as The Stranger. Magically transported into the world described in the book, he needs to explore Myst Island and solve its mysteries. The game is presented as a series of scenes where the player acts with the environment by clicking and manipulating objects. There are no enemies and it is not possible to die. Through Myst Island, the game is further divided into mini-worlds set in different ages accessed through different books. Due to the game's popularity, many "Myst clones" came out after it and some adventure fans blame it for the death of the once traditional point-and-click adventure genre.

Stacking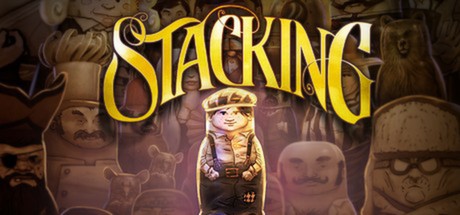 From Tim Schafer's Double Fine Productions, explore a vintage world inhabited by living Russian stacking dolls as you jump into more than 100 unique dolls and use their special abilities to solve a wide variety of puzzles & challenges. Play as Charlie Blackmore, the world's tiniest Russian stacking doll, and embark on an adventure to rescue Charlie's family from the nefarious industrialist known only as the "Baron." This imaginative 3rd person puzzle adventure game will take you on a journey from a bustling Royal Train Station to a high-flying Zeppelin as you collect unique dolls and matched stacking sets to display in Charlie's secret hideout, where you chronicle your adventures.
Myst III: Exile

The game continued in the style of the previous games, Myst and Riven, allowing the player to navigate through fictional worlds by clicking on prerendered images. A 360-degree panorama system was introduced, allowing the player to look around smoothly, with video clips seamlessly integrated. The game featured live action performances including Rand Miller, the creator of the Myst series, and Brad Dourif. Myst's ongoing story line is as convoluted as it is fantastic. Central to the story is the mysterious civilization of the D'ni, which creates entire worlds by writing books. Myst trapped the player in a series of interconnected worlds, and challenged the player to puzzle through the ramblings of two mad brothers in order to free Atrus, their imprisoned father. New to the game is a full 3-D landscape, which replaces the static prerendered artwork. The gorgeous new graphics allow you to quickly pan and scan your way through an area, looking for puzzles and action spots with the hand cursor. The puzzles have been improved so that you can now see changes to the environment immediately after you solve one, rather than simply moving on to the next picture. As before, the music and artwork are topnotch and immersing, and the experience is not easily forgotten. Myst fans of old will be delighted with this new installment, and those new to the series will be enchanted, provided they are willing to spend time on the puzzles, enjoy the scenery, and let the game carry them away.

Silent Hill: Shattered Memories

In this reimagining of the original Silent Hill, players control a man named Harry Mason as he attempts to unravel the mystery of his missing daughter, Cheryl. A broken man, Mason's investigations lead him to the mist-shrouded, snowy streets of Silent Hill: a malevolent town where the shadows play host to a wealth of evil, misshapen creatures. With a new emphasis on combat-free adventuring, this reimagining of the original Silent Hill will still send plenty of shivers down your spine. This reimagining significantly alters the Silent Hill formula, but for those willing to put up with the occasional frustrating chase sequence, Shattered Memories is a masterpiece of atmosphere and storytelling that demands your attention.

Gold Rush!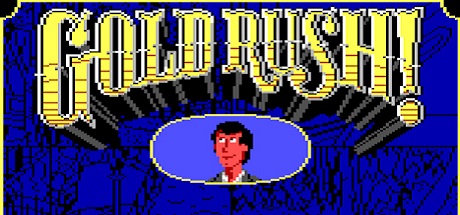 Jerrod Wilson receives a letter from his long-lost brother (who fled the city years before when was hastily accused and convicted of a crime he didn't commit) asking him to join in Sacramento, California. If that's not enough for Jerrod sell everything and give his hometown Brooklyn a fond adieu, under the stamp was one of the first nuggets of Californian gold seen in the Atlantic shores of the United States. He bids farewell to his peaceful life as a newspaper editor, and becomes a fore-runner in the great Gold Rush of 1849, hoping to find his brother and "strike gold". Released late into the lifespan of Sierra's AGI engine, Gold Rush! features some tricks not seen before the more advanced SCI engine, such as enlarged characters, but it is best known for the three routes available to reach California: by land, travel by boat to reach the Atlantic shore of Panama, cross the isthmus, and then get a second boat in the Pacific shore, or making the dangerous all-boat trip by Cape Horn. Each route has it's dangers: Cholera might strike as you make your way across the Northern states or your boat might sink. As usual with Sierra adventures, instant killing happens if the player is careless, but will also happen at random. Other important (and innovative) concept is the game being timed. If Jerrod takes too long to leave Brooklyn, passages to California increase in price, and his house devalues.

Resonance

A particle physicist's mysterious death sparks a race to find his hidden vault and claim his terrifying new discovery. The player will take control of four characters whose lives become entangled in the search for the scientist's vault. They will have to learn to trust each other and work together to overcome the obstacles in their way and to keep this new and powerful technology out of the hands of a dangerous organization. This classic style point-and-click adventure features: four playable swappable characters, a twisting & riveting storyline, and unique long-term and short-term memory systems. You can cheat death by rewinding time. There's a unique and intuitive interface and all the love and care you've come to expect from an independent adventure developer.

Death Gate

Death Gate is a great fantasy adventure based on best-selling novels by Margaret Weis and Tracy Hickman. As young Haplo, member of the despised Patryn race, you are tasked with finding all pieces of the World Seal to avenge your people and free them. While similar to other Legend's graphical adventures, Death Gate broke new grounds with an ingenious spellcasting interface that is superbly integrated into the game engine, and required to solve many puzzles. The storyline is strong, although a little too simplistic given the rich fantasy world of the books. Death Gate is also notable for being the first Legend game to feature truly exceptional voice acting - among the best of its kind. With excellent writing, challenging but not-too-difficult puzzles, and a very high production value with respect to SVGA graphics and voice acting, Death Gate is one of Legend's finest and most underrated games.
7 - resonance
5 - deathgate
7 - The Secret of Monkey Island
5 - Death Gate
7 - Resonance
5 - Death Gate
3 - The Secret of Monkey Island
Myst III Exile = 7 points
Myst = 5 points
Don't Hate Me Because I Am Beautiful…There Are Many Other Reasons
7 - Resonance
5 - Myst Exile
3 - Myst
2 - Secret of Monkey Island
PLEASE stop handling venomous things and start saving the world, okay? - Lise, Kelvin and the Infamous Machine
7 - The Secret of Monkey Island
5 - Resonance
3 - Stacking
7 - The Secret of Monkey Island

I never played Myst to completion, and I hated it the first time anyway. When I decided to give it a second chance, it was the DS version which is probably the WORST. GAME. EVER. due to the horrible port…
I should probably grant it another chance, but hey, so many other classics to play first, so little time…
Now playing: Blade Runner (post-CPT) | The Witcher: Enhance Edition (on hold) | Danganronpa: Trigger Happy Havoc (on hold) | Professor Layton and the Azran Legacy (3DS)
Recently finished: Whispers of a Machine (CPT) - 4/5 | Beneath a Steel Sky (CPT) - 3/5 | 3 in Three - 3.5/5 | Puzzle Gallery: At the Carnival - 2.5/5 | The Fool's Errand (replay) - 3.5/5 | The Dig (replay) - 4.5/5 | Return of the Obra Dinn (CPT) - 4/5 | Beavis and Butt-Head in Virtual Stupidity - 3.5/5 | League of Light: The Game (CCPT) - 3/5 | realMyst: Masterpiece Edition - 2.5/5 | Contradiction - 3/5 | Tex Murphy: Mean Streets - 2/5 | The Last Express - 3.5/5 | South Park: The Fractured But Whole - 4/5 | Indiana Jones and the Fate of Atlantis (replay, CPT) - 5/5
Ohh, so difficult!
1) Monkey Island
2) Myst
3) Stacking
4) Resonance
(What on Earth is Death Gate? I've never even heard of it…)
7 - Resonance
5 - Myst 3: Exile
3 - The Secret of Monkey Island
2 - Myst
1 - Stacking
1) Resonance
2) Secret of Monkey Island
7 Myst III: Exile
5 Myst
3 The Secret of Monkey Island
7 - Secret of Monkey Island
7 - The Secret of Monkey Island
5 - Resonance
3 - Myst
7 - The Secret of Monkey Island
5 - Gold Rush
Welcome to the Adventure Gamers forums!