Adventure Gamers - Forums
Welcome to Adventure Gamers. Please Sign In or Join Now to post.
Group K - The BAG VS Tournament
**********************************************
Points 7pt 5pt 3pt 2pt 1pt
1. Grim Fandango 200 20 6 9 1 1

************************************************************************************

2. Loom 88 4 6 5 6 3

************************************************************************************

3. Gray Matter 83 3 7 3 7 4

************************************************************************************

4. I Have No Mouth
, and
I Must Scream 82 3 7 5 5 1

************************************************************************************

5. The Walking Dead 74 4 5 4 3 3

************************************************************************************

6. Phoenix Wright
:
Ace Attorney 55 3 5 3 0 0

************************************************************************************

7. Simon the Sorcerer II 50 3 1 4 4 4

************************************************************************************

8. John Saul's Blackstone Chronicles 44 2 4 2 2 0

************************************************************************************
p65
Vote for up to five games you'd like to see advance to the next round.
First choice (7 points)
Second choice (5 points)
Third choice (3 points)
Fourth choice (2 points)
Fifth choice (1 point)
Voting for this group will end on 31st December at 23:59 GMT. The four games with the most points will advance.
Not sure what this tournament is all about? See the Overview thread here. Join in and have fun!

Grim Fandango

Most adventure gamers agree that Grim Fandango is one of the best LucasArts adventures and adventure games in general. The style, atmosphere, wit, creativity and inventiveness are what makes Grim Fandango remarkable. It takes place in the Land of the Dead where, according to Aztec legends, dead souls spent four years travelling to the ninth underworld. Tim Schafer, the designer, has taken this legend, mixed in film noir and 50's-era hot rods, and crafted a sparkling adventure. You play Manuel Calavera, an employee of the Department of Death (DoD). He can't travel on to the ninth underworld; he's stuck in El Marrow at the DoD, working off a debt from his life. He spends his time selling deluxe travel packages for travel to the ninth underworld to newly-arrived souls, hoping to make enough in commissions to begin his own journey. The game is a first for LucasArts: an adventure which does not use the SCUMM engine. Instead, it uses a new 3D engine, in which some objects are pre-rendered and some generated on the fly. You control Manny either through keyboard or joystick. There is no mouse support, and no icons to click. When Manny walks close to something he can interact with, his head turns and he looks at the object, he can describe it, use it, or try to pick it up. His inventory is kept inside his coat, and pulls the objects that he is carrying one at a time. Manny sets on a four-year journey across the Land of the Dead, in pursuit of a mysterious woman named Mercedes Colomar. On the way he meets revolutionary leaders, mobsters, gamblers, and one very large, very orange demon named Glottis whose sole purpose is to drive cars. The graphics are lush, with Aztec and Mayan images blended smoothly with Art Deco design.

Phoenix Wright: Ace Attorney

Take on the role of the titular Phoenix Wright, a rookie lawyer ready for his first case. Learn the ropes, carefully examine evidence, and if the solution doesn't seem to present itself right away, press your witnesses for more information until they slip up and create a contradiction with the evidence. Each case flips between two game modes: investigation and the actual trial. In the investigation aspect of the game, Phoenix gathers evidence and speaks to characters involved in the case. In the trial aspect of the game, Phoenix defends his client using said evidence, cross examines witnesses and solves the mystery surrounding each case. The court perspective is usually in the third person, while the perspective outside of court is in the first person. There are four cases in all.

John Saul's Blackstone Chronicles

Blackstone Chronicles was originally a series of episodic mystery/thriller novels written by John Saul. The series took place in a small New Hampshire town called Blackstone. This game is a sequel to the novels, and takes place several years after the sixth book, and continues the story of Oliver Metcalf, his family, and the town of Blackstone. The game starts with Oliver arriving at the Blackstone Asylum, which has been purchased and is being turned into a Museum of Psychiatric History. That doesn't sit well with Malcolm Metcalf, Oliver's father and last superintendent of the Asylum, who died some forty years before. All of the activity involved in transforming the Asylum has awakened its residents. For reasons not yet known to Oliver or the player, his father has taken his son, Joshua, and hiddden him somewhere in the Asylum, apparently to coerce Oliver there. The game is impressive for its expansion of the novels' plot, its dark and unsettling atmosphere, and the chilling voice acting done by Henry Strozier (Malcolm Metcalf).
Loom

Loom is a strange and beautiful adventure game. The hero is Bobbin Threadbare, a weaver. In the world of Loom, everyone belongs to a guild. Apart from the weavers, there are sheperds, blacksmiths, glass makers. Although you do not know why, you are outcast from the guild and blamed for the lack of prosperity in recent times. After the Council of Elders is attacked and the Elders are turned into swans, you as Bobbin must set forth on a journey to find the swans and try to restore order to the Guild of Weavers. When Bobbin embarks on his quest, he has no inventory (very unusual in an adventure game), he will solve problems not with items, but with "drafts", spells consisting of four notes of music. These drafts can be written down in the beautiful Book of Patterns that is present even in later jewelcase editions. Loom also features three difficultly levels, and differentiates them by changing the way the interface works: Standard features the distaff at the bottom of the screen but notes aren't written, whereas Expert doesn't have the distaff and you have to replay the spells by hearing alone.

I Have No Mouth And I Must Scream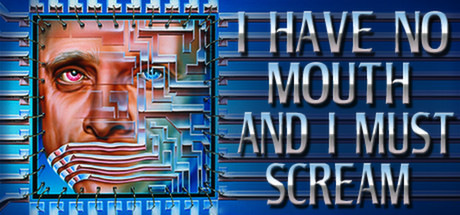 In this dark sci-fi adventure based on famous author Harlan Ellison's work (his voice is even used in the game), during an arms race the three great powers each built a gigantic supercomputer system to wage nuclear war. Unfortunately, the three computers merged into one and became sentient, or 'woke up.' This new entity, which called itself 'AM', destroyed all of humanity except for five people. At the beginning of the game AM offers each of the five humans a chance to take a quest. The quest is designed to face each individual's fears, past crimes and moral failings. AM makes vague promises about rewards if the quests are successful. This separates the game into six episodes: each person's adventure, plus the endgame (which can be attempted by any character). You can play the adventures in any order. Each quest is distinct and, in its own way, interesting. However, they all deal with very grim subject matter: human sacrifice, Nazi medical experiments, rape, and murder.
Simon The Sorcerer II: The Lion, The Wizard, and the Wardrobe

A sequel to Simon the Sorcerer, this second game in the series gives us more mis-adventures from our teenaged sorcerer (of some sort). Thrown into another dimension by his own wardrobe, Simon starts the heroic mission (of some sort) to find -another wardrobe that could get him back home. Equipped with his pointy sorcerer's hat (of some sort), he will also rescue the world (again) from the evil Sordid. It's a point-and-click adventure in a style similar to the first Simon game, only technologically improved. The two games in the series are of the most charming low-profile games ever that have captured many an adventurer's heart. It has difficult but fair puzzles, witty dialogues, and inimitable self-effacing humor and charm. A couple of things are new: the word commands (like 'talk to' and 'look at') have been replaced by Icons (a Magnifying Glass and a Mouth), and some scenes can be scrolled now, so make sure you always check the edges of every screen for new locations.

Gray Matter

After concentrating on casual games for the last years, Jane Jensen, the maker of the Gabriel Knight series returns with a new adventure called Gray Matter. The story mixes eerie goings-on with supernatural events in best Jensen-style. Neurobiologist Dr. David Styles is one of the game's central characters: since losing his wife in a horrible accident some several years ago, he has become a recluse, seldom leaving Dread Hill House, his English country estate. When student and part-time street performer Samantha Everett shows up at his doorstep, she unexpectedly becomes his assistant. Hailing from America, she has been travelling through most of Europe the last couple years. Her first task: finding six test subjects at Oxford University for one of Styles' experiments. The experiment starts off innocently enough, but then inexplicable incidents start mounting. And Styles is visited by his dear departed wife. Now it's up to Sam to solve the mysteries of Dread Hill House. In Gray Matter, players control both Dr. David Styles as well as Samantha Everett in their bid to uncover the secrets and find out the truth. Gray Matter tackles questions concerning the nature of reality and the power of the human mind in constructing the world we take for granted.

The Walking Dead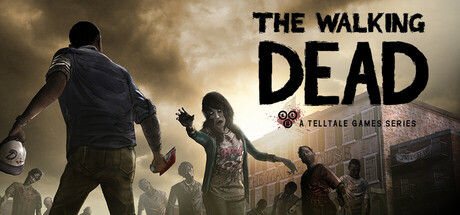 Set in the world of Robert Kirkman's award-winning comic book series, The Walking Dead stars Lee Everett, a convicted criminal who has been given a chance for redemption in a world devastated by the undead. The game consists of five episodes. It focuses more on characterization and emotion than action or puzzles. The game features cross-genre of both adventure and action, in which, like in the previous Telltale titles, the player must make use of inventory items and environment, however, unlike in them, the puzzles itself are completely simplistic and the played characters will have limited time to do actions and can die in the process. The main feature of the game are moral choices that determine further development of the story and relations between characters.
hard group!
7 - phoenix wright
5 - grim fandango
3 - walking dead
2 - gray matter
1 - loom
Yes, very good group
7 - Phoenix Wright
5 - I have no mouth and I must Scream
3 - Grim Fandango
2 - Walking Dead
John Saul's Blackstone Chronicles = 7 points
Don't Hate Me Because I Am Beautiful…There Are Many Other Reasons
7 - The Walking Dead (the first adventure game since my teen years where I just completely fell in love with it. And it moved me more emotionally than any other game I've ever played. By far.)
5 - Phoenix Wright (the game that got me back into adventure games after years away from the genre)
3 - Grim Fandango (the best all around game in this group, but I just have a bit more fondness for the other two for the reasons stated above)
7 - Grim Fandango
5 - Loom
3 - Blackstone Chronicles
2 - IHNMAIMS
1 - Gray Matter
PLEASE stop handling venomous things and start saving the world, okay? - Lise, Kelvin and the Infamous Machine
7 - Grim Fandango
5 - Simon the Sorcerer II
3 - I Have No Mouth, and I Must Scream
2 - Loom
7 - Phoenix Wright: Ace Attorney
5 - Grim Fandango
3 - Simon the Sorcerer II: The Lion, the Wizard and the Wardrobe
2 - Loom
1 - Gray Matter

*twitch* *twitch*
Not awarding 7 points to Grim Fandango is causing my brain to melt…
How can there be a group where Grim Fandango doesn't win it for me???
Can't I give both games 7 points?
Loom and Gray Matter are more or less interchangeable for me. Hard to compare even.
Frankly, I'm glad that I haven't finished IHNMAIMS yet. It'd be tough deciding which game to drop…

On the bright side, it's another full roster for me. And I *almost* played more games than required for a full roster.
Maybe I'm not so hopeless after all.
Now playing: Blade Runner (post-CPT) | The Witcher: Enhance Edition (on hold) | Danganronpa: Trigger Happy Havoc (on hold) | Professor Layton and the Azran Legacy (3DS)
Recently finished: Whispers of a Machine (CPT) - 4/5 | Beneath a Steel Sky (CPT) - 3/5 | 3 in Three - 3.5/5 | Puzzle Gallery: At the Carnival - 2.5/5 | The Fool's Errand (replay) - 3.5/5 | The Dig (replay) - 4.5/5 | Return of the Obra Dinn (CPT) - 4/5 | Beavis and Butt-Head in Virtual Stupidity - 3.5/5 | League of Light: The Game (CCPT) - 3/5 | realMyst: Masterpiece Edition - 2.5/5 | Contradiction - 3/5 | Tex Murphy: Mean Streets - 2/5 | The Last Express - 3.5/5 | South Park: The Fractured But Whole - 4/5 | Indiana Jones and the Fate of Atlantis (replay, CPT) - 5/5
1) Grim Fandango
2) Gray Matter
3) Loom
(Not giving 7 points for Gray Matter is difficult for me
After group D (where Riven, Callahan's and Machinarium all there), this is the hardest group thus far in my books.
7 - Grim Fandango
5 - I Have No Mouth, and I Must Scream
3 - The Walking Dead
2 - Gray Matter
1 - Simon the Sorcerer 2
1) The Walking Dead
2) Phoenix Wright: Ace Attorney
7 The Walking Dead
5 Grim Fandango
7 - Loom
5 - I have No Mouth and I must Scream
3 - Grim Fandango
2 - Simon
7 - Simon the Sorcerer II
5 - Grim Fandango
3 - Gray Matter
2 - Blackstone Chronicles
1 - Loom
7 - Grim Fandango
5 - The Walking Dead
It's a shame that these two great and very different games are now in the same group and unfortunately I can't give both 7 points, so here it is then.
Welcome to the Adventure Gamers forums!