Adventure Gamers - Forums
Welcome to Adventure Gamers. Please Sign In or Join Now to post.
Group D - The BAG VS Tournament
**********************************************
Points 7pt 5pt 3pt 2pt 1pt
1. Machinarium 146 11 9 5 3 3

************************************************************************************

2. Riven 109 11 4 2 2 2

************************************************************************************

3. Syberia II 95 4 6 8 5 3

************************************************************************************

4. Space Quest V
:
The Next Mutation 83 5 7 3 1 2

************************************************************************************

5. Deponia 79 4 5 4 6 2

************************************************************************************

6. Toonstruck 78 5 3 5 5 3

************************************************************************************

7. Callahan's Crosstime Saloon 64 3 5 4 1 4

************************************************************************************

8. Lost Horizon 63 3 3 4 6 3

************************************************************************************

9. Myst IV
:
Revelation 43 2 3 2 3 2

************************************************************************************
p52
Vote for up to five games you'd like to see advance to the next round.
First choice (7 points)
Second choice (5 points)
Third choice (3 points)
Fourth choice (2 points)
Fifth choice (1 point)
Voting for this group will end on 24th December at 23:59 GMT. The four games with the most points will advance.
Not sure what this tournament is all about? See the Overview thread here. Join in and have fun!
Riven

Riven is the sequel to the highly successful computer game Myst and was 4 years in development. The Myst style of gameplay in which the player clicked on objects within prerendered still images and videos was maintained in this sequel, however it was enhanced with many animated scenes. It is widely regarded by players of Myst and other adventure games to be the most artistically beautiful and heuristically difficult game in the Myst franchise. Like its predecessor, Riven is a point-and-click adventure game taking place in a first-person perspective. Players explore interactive worlds using the mouse to click on items shown on the screen. Riven continues the story of Myst. Again we must solve numerous puzzles and delve deep into D'ni history to complete our quest.

Machinarium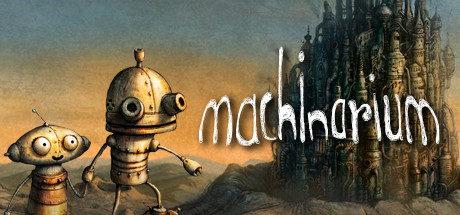 Machinarium is independent puzzle / adventure game developed by the makers of popular web-games Samorost and Samorost2. Machinarium is a strange rusty, metallic place populated only by robots. The story is about a little robot who has been unjustly thrown out to the scrap yard behind the city. In the game he returns to the town where he meets the bad guys from Black Cap Brotherhood — they are just preparing a bomb attack on the central tower where the town ruler has residence in. Of course our hero must stop them and also rescue his friend robot-girl.

Myst IV: Revelation

Within the visually awe-inspiring world of Myst, a gripping family drama will slowly unfold. In this fourth game in the Myst series, players finally learn the fate of Sirrus and Achenar, two villains first introduced in the original Myst. Decisions will dramatically affect the various storyline options along the way…including the ending. Understand the twisted minds of the two evil brothers and uncover crucial clues in this captivating story. Compelling and pristine graphics "come to life" through cutting-edge animation programming. High-quality video with real-life actors is integrated directly into the storyline and gameplay, which only adds to the emotional suspense of the plot. The ability to take pictures and record your findings in a journal will ensure that you don't miss anything along the way. Interacting with characters will help reveal secrets from the past that might lead to the truth you seek. Ambient and immersive soundtrack dynamically adds to the gameplay experience.

Syberia II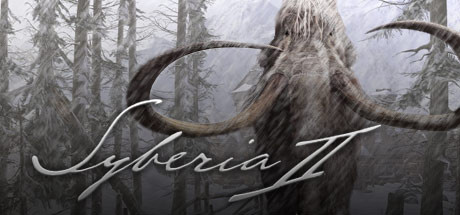 This continuation to the acclaimed original is a third-person puzzle-solving game. Stylistically identical to the first Syberia, this one also introduces more realistic character animation. Embarking on a desperate search for Hans Voralberg, Kate Walker crosses Europe from West to East. She has left behind all her worldly possessions with the express purpose of joining the heir of the Voralberg family on his journey. Together, through mystical and enchanting lands, they will find their way to the mythical Syberia, land of the forgotten mammoths. Along the way, they will have to overcome many obstacles and deal with shady characters to uncover clues vital to the continuation of their quest. Kate's timeless journey through Valadilene, Barrockstadt, Komkolzgrad and Aralbad has sparked an evolution in her character, from an ambitious lawyer to a curious and tenacious adventuress. Kate's role has undergone a remarkable change. From being the pursuant, she becomes Han's main acolyte, his support in attaining the forgotten realm of the mammoths.
Callahan's Crosstime Saloon

A wonderful adventure on all counts and a very humorous game. It, like Spider Robinson's gentle sci-fi novels it was based on, is chock full of devilish puns, humor, and charm. As scruffy 60's musician Jake Stonebender, you will journey to 5 scenarios across time and space to help friends that include a squid-like alien, a vampire, and a talking dog, and ultimately save the universe. With nonstop puns and good puzzles, this is definitely Josh Mandel's (of Freddy Pharkas fame) best game to date. With non-linear gameplay (to the extent that the 5 episodes are self-contained and can be solved in any order), nonstop puns, inventive puzzles, and very well-written plot, it's simply a must-have for every adventure game fan, and a sheer delight for fans of wordplay and other linguistic pastimes.
Toonstruck

Toonstruck is a point-and-click adventure in the style of Monkey Island. It uses a one-icon system, and the protagonist is a motion-captured actor against an animated environment. Drew Blanc, the main character, is played by Christopher Lloyd, whom you may know as the professor in Back to the Future and Fester in The Addams Family movies. He ventures through the animated world consisting of very weird cartoon characters. The land is being overrun by an evil doctor, and you, as Drew, must stop him. It's a great but overlooked cartoon adventure, a modern-day Who Framed Roger Rabbit? story where a likable cartoonist (played convincingly by Christopher Lloyd) gets trapped into a cartoon world of his creation and must restore (relative) order before he can get home. Great voice acting, fun puzzles that do make (zany cartoon) sense once solved, and charming antics round off this excellent underdog. Too bad the slated sequel never came out.

Lost Horizon

From the makers of the acclaimed The Secret Files games, comes this Indiana Jones style adventure set in 1936: Nazi henchmen are traveling the world over, searching for occult weapons to help with plans for further conquests – and for a key artifact to unlock the mythical Shambala. When Fenton Paddock, a former British soldier and hapless smuggler, is asked to find a lost expedition in Tibet, he has no idea that his search is going to lead him through three continents, and eventually to a secret that could turn the whole world upside down. There's approximately 150 screens over 5 chapters. Players will visit, among others, Tibet, Hong Kong, Berlin, and Marrakech, promising players a good deal of location variety. Within each chapter there is a map that can be used to quickly access previously visited locations. The puzzle solutions, very similar in their style and difficulty level to those in the Secret Files games, are therefore not limited only to the immediate environments. Players will also find the team feature that was seen in the developer's previous series. As such, a few segments can only be solved through the cooperation of Fenton and Kim, the female co-protagonist in Lost Horizon. Even so, most puzzles are solved without team efforts throughout the adventure.

Space Quest V: The Next Mutation

In the simplest sense, Space Quest 5 is a gigantic spoof of the 1960s television series, Star Trek. Even the opening scene (and the subtitle) of the game resemble it. Not that that is bad. The plot of Space Quest 5 is much more intriguing and immersive than most new games in all genres. Basically, Roger Wilco, the hero/janitor/all-around great guy of the Space Quest series, has enrolled in StarCon shortly after the events chronicled in Space Quest 4. Unfortunately, the StarCon Academy is very difficult for him, the main reasons being that it requires actual work to complete and the fact that he has gotten on the bad side of the toupee-wearing captain on the station, Captain Quirk. By some extreme luck, he manages to graduate (thanks to his roaming eyes on the final exam and a computer breakdown) and becomes captain of the garbage scow Eureka. With his trigger-happy gunner and green-skinned helm officer, Roger Wilco must survive a homicidal female android set to kill him and solve the mystery of unauthorized trash dumping, which obviously leads him to saving the galaxy.

Deponia

Rufus is not a pleasant guy. Ill-tempered and entirely too convinced of his own greatness, he lives at the edge of a small settlement somewhere in the most remote sector of the garbage-covered planet Deponia. He dreams of a better life in the floating cities of wealth and beauty high above the planet surface. When the angelic Goal falls from these privileged spheres down into a neighboring trash heap, Rufus sees his chance. He decides to bring the unconscious beauty back to her home. And it is only the beginning of a wild chase across Deponia full of twists, turns and mystifying mix-ups.
Deponia is a fast-paced comedy of errors and one of the most unusual love stories in gaming history. The twist-filled story takes its off-beat characters all over trash planet Deponia, a unique game world in the style of Douglas Adams, Terry Pratchett and Matt Groening. From Kuvaq, an improvised village built inside a giant trash heap, to the swimming black market and the dark corners of the elevated planetary railways: This adventure is brought to life with detailed hand-painted backgrounds in widescreen format and top-quality cartoon animation.
7 - deponia
5 - machinarium
7 - Machinarium, for keeping me glued to the screen despite its complete lack of word, which I never thought an adventure game would pull off.
First choice (Riven)
Second choice (Machinarium)
Third choice (Space Quest V: The Next Mutation)
Fourth choice (Deponia)
Fifth choice (Callahan's Crosstime Saloon)
1st. choice Toonstruck
2nd. choice Space Quest 5
3rd. choice Deponia.
Duckman: Can you believe it? Five hundred bucks for a parking ticket?
Cornfed Pig: You parked in a handicapped zone.
Duckman: Who cares? Nobody parks there anyway, except for the people who are supposed to park there and, hell, I can outrun them anytime.
7 - Space quest 5
5 - machinarium
7 - Riven
5 - Space Quest V: The Next Mutation
3 - Machinarium
2 - Callahan's Crosstime Saloon
1 - Myst IV: Revelation
PC means personal computer
7 - Machinarium
5 - Deponia
3 - Space Quest V: The Next Mutation
2 - Toonstruck
1 - Callahan's Crosstime Saloon
7 - Riven
5 - Callahan's Crosstime Saloon
3 - Machinarium
Not only did I fall off the diet wagon, I dragged it into the woods, set it on fire, and used the insurance money to buy cupcakes.
7 - Callahan's Crosstime Saloon
5 - Space Quest V
3 - Riven
2 - Lost Horizon
1 - Syberia II
1) Machinarium
2) Syberia2
3) Riven
4) Myst4
5) SpaceQuestV
You had to put 3 of my Top-5 favorite games of all time (Riven, CCS, Machinarium) in the same group, did you…
7 - Riven
5 - Callahan's Crosstime Saloon
3 - Machinarium
2 - Myst IV: Revelation
1 - Syberia II
7- Machinarium
5- Syberia 2
Ignorance + Poverty = Crime, Ignorance + Wealth = Corruption, Ignorance + Freedom = Chaos, Ignorance + Authority = Tyranny, Ignorance + Religion = Terrorism
Replace Ignorance with Knowledge:
Knowledge + Poverty = Satisfaction, Knowledge + Wealth = Civilization, Knowledge + Freedom = Creativity, Knowledge + Authority = Justice, Knowledge + Religion = Integrity
Welcome to the Adventure Gamers forums!