Adventure Gamers - Forums
Welcome to Adventure Gamers. Please Sign In or Join Now to post.
You are here: Home → Forum Home → Gaming → Adventure → Thread
Post Marker Legend:
New posts
No new posts
Currently online
Group A - The BAG VS Tournament
**********************************************
Points 7pt 5pt 3pt 2pt 1pt
1. Botanicula 131 9 9 5 3 2

************************************************************************************

2. Discworld II 123 10 6 3 5 4

************************************************************************************

3. Portal 2 84 7 4 4 1 1

************************************************************************************

4. Portal 84 5 3 9 2 3

************************************************************************************

5. Faust
(
aka Seven Games of the Soul
)
70 6 3 2 3 1

************************************************************************************

6. Kentucky Route Zero 57 2 4 3 5 4

************************************************************************************

7. Zero Escape
:
Virtue's Last Reward 50 5 1 2 2 0

************************************************************************************

8. Samorost 2 50 0 5 5 3 4

************************************************************************************

9. Last Window
:
The Secret of Cape West 40 2 4 0 2 2

************************************************************************************
p59
Vote for up to five games you'd like to see advance to the next round.
First choice (7 points)
Second choice (5 points)
Third choice (3 points)
Fourth choice (2 points)
Fifth choice (1 point)
Voting for this group will end on 24th December at 23:59 GMT. The four games with the most points will advance.
Not sure what this tournament is all about? See the Overview thread here. Join in and have fun!

Portal 2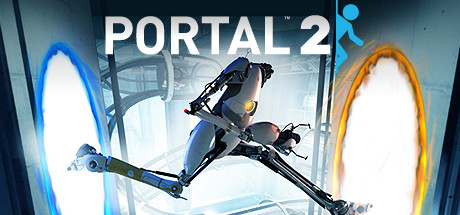 Using a highly experimental portal device, you'll once again face off against a lethally inventive, power-mad A.I. named GLaDOS. And this time you won't be alone. Meet an expanded cast of characters as you think your way through dangerous, never-before-seen areas of Aperture Laboratories. Break the laws of spatial physics in ways you never thought possible, with a wider variety of portal puzzles and an expansive story that spans a single player and co-operative game mode. Improved in almost every way, Portal 2 is an incredible follow-up to what was already an amazing game.
Portal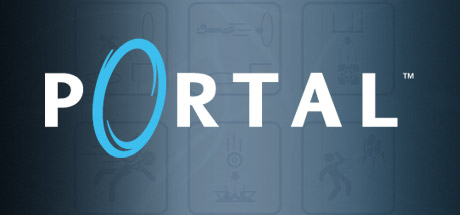 The game primarily comprises a series of puzzles that must be solved by teleporting the player's character and simple objects using "the Aperture Science Handheld Portal Device", a device that can create inter-spatial portals between two flat planes. The player-character, Chell, is challenged by an artificial intelligence named GLaDOS (Genetic Lifeform and Disk Operating System) to complete each puzzle in the Aperture Science Enrichment Center using the portal gun with the promise of receiving cake when all the puzzles are completed. The game's unique physics allows momentum to be retained through portals, requiring creative use of portals to maneuver through the test chambers. Portal was acclaimed as one of the most original games of 2007, despite being considered short in length.

Last Window: The Secret of Cape West

Set in Los Angeles in 1980, a year after the events in Hotel Dusk: Room 215, the story follows the investigation of Kyle Hyde, a former police officer, as he attempts to solve a mystery involving his father's murder and secretive past. Knowledge of Hotel Dusk: Room 215 is not essential for you to help Kyle crack the mystery behind Cape West, the former hotel which is now his apartment building. The DS is held vertically, like a book. Last Window introduces an 'Ignore' feature which allows player to let go the lines of questioning they don't find useful. Ignoring too many lines of questioning, as well as not ignoring enough, may cause an early game over.
A new story-based feature is the in-game novel Last Window. Every time a chapter of the game is cleared, a new chapter in the Last Window book is made available. The contents of the book complements the game's story, and they can be influenced by the decisions the player makes.
Samorost 2

Samorost has become a cult classic amongst adventure gamers. The original free online Flash game has been played by millions, and captured imaginations around the world. Although the new game is as short as its predecessor, it's a delightful game that is worth sampling all the way through to the end. It has no dialogue, inventory, or in-depth storyline to speak of, but is filled with enchanting levels and inventive puzzles. The little gnome from the original is fast asleep in his house when a pair of aliens land their spaceship in the garden and start to steal the fruit from the trees and then take off with his dog whose job it is to rescue and return home safe and sound. The first (free) section of the game ends with the rescue of the dog, while the second sees you trying to escape from an unknown planet back to your beloved home. The artwork in the levels is amazing and unique, with the creatures you interact with and the little details adding to the great atmosphere.
Discworld II

In this wonderfully funny sequel to the original, we are treated to another one of the great stories to be found on Terry Pratchett's Discworld. And to our delight, this one is about our favorite character from the original: 'Death'. You see Death is missing. He's decided to "go on holiday" and is sitting on a beach somewhere, sipping those drinks with the cute little umbrellas, because he "likes to travel and meet people"! Unfortunately this has caused all manner of problems in Ankh-Morpork which, of course, had more than its share of problems to begin with, given the melting pot of species who live there and the general low moral tone of the place. But now 'undead' people are piling up in the streets faster than the dead collectors can stack them on the wagons, and they've run out of places to store them. Someone must bring Death back, and fast! Otherwise the people will be faced with "the horrible prospect of immortality", and God knows, "no one wants that, now do they?" Of course, the one they choose for this unpleasant task must be someone easily expendable, just in case Death isn't too happy about being disturbed. And who better than Rincewind, our favorite little sarcastic and cowardly Wizard. Rincewind, however, isn't too keen for the job, since Death has often offered to go ahead and "reap his soul in passing, just to save time"! And so begins again another delightful tale where opportunities abound for the tongue-in-cheek humor and social commentary of the Pratchett novels, along with all the sight gags and atrocious puns. The game would be well worth its price for the introductory song alone: an inspired and hysterical parody of Frank Sinatra's song 'That's Life', called 'That's Death'! This 2D, 3rd person, point and click adventure also features challenging puzzles (but not as crazy, this time), lots of new locations and characters, and the wonderful return of Monty Python's Eric Idle as the voice of Rincewind. All sequels should be this good!

Faust (aka Seven Games of the Soul)

In this dark adventure game you play as an old black man, Marcellus Faust. In an old theme park, now condemned and abandoned because of numerous disappearances which happened there, you meet Mepistopheles, the Devil himself. Mepistopheles is not your typical red devil; he is instead a charismatic, charming and mysterious man. From there, your quest begins. The Devil asks you to help him: he had a quarrel with God (or the Boss, as he calls him) about whether or not 7 souls who lived here during the 1930 Depression era should be condemned. You have to investigate on their lives in the past and find evidences of their acts: the decision will be based on your findings. During your inquiry, you will discover the dark side and the worst of the human nature. These seven lives were touched by temptations, lust and greed, and you'll have to understand how they can lead to crimes. The whole game is composed of 3D rendered environments in which you can rotate to 360°.
Botanicula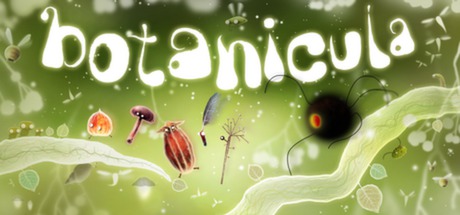 From the makers of Samorost and Machinarium comes this point'n'click exploration game. It's about a bunch of five friends - little tree creatures who set out for a journey to save the last seed from their home tree which is infested by evil parasites. The gameplay is about exploration, solving little funny puzzles, meeting strange tree creatures, and paying attention to the music as it provides you with useful clues and hints. The whole game takes place on one huge and strange tree that is inhabited by bizarre and freaky creatures. This is not an ordinary game. It is far from it. Everything about it is curiously unique and very surreal, and that alone makes it worth checking out. It's just not possible to be bored in this game, as every new location brings something new and intriguing. The exploration elements are made with incredible polish and attention to detail, and the same applies to the musical score, sound effects, and, most importantly, the visuals. The synergy of those elements create a beautiful and memorable adventure that is enthralling beyond measure.
Kentucky Route Zero

This five-part episodic series is a magic realist surreal adventure game about a secret highway in Kentucky and the mysterious folks who travel it. It is a point and click game and contains text-based dialogue instead of vocal audio. There are no traditional puzzles or challenges, with the focus of the game being storytelling and atmosphere. The player controls Conway by clicking on the screen, either to guide him to another location, or interact with other characters and objects. The player also has the choice to choose Conway's dialogue, and occasionally the dialogue of other characters, during in-game conversations. The game is separated into various locations, which Conway can travel between using his truck.
Zero Escape: Virtue's Last Reward

You can't trust anyone. One wrong step, one bad choice, and you're dead. If you win, you live. If you don't, well… you don't. Solve puzzles, make alliances, let virtue guide you, and you just might see another sunrise – but remember that Zero III is always watching, eager to send you to your last reward. It is divided up into two different types of gameplay; Novel and Escape. In the Novel sections, the player progresses through the storyline, conversing with other non-playable characters. The Escape sections occur when the player, along with some other non playable characters, find the means of escape.
7 - portal 2
5 - last window
3 - portal
2 - botanicula
1 - discworld 2
1) Zero Escape: Virtue's Last Reward
2) Last Window: The Secret of Cape West
3) Botanicula
4) Kentucky Route Zero
5) Portal
I enjoy playing adventure games on handheld systems- PS VITA, Nintendo DS and ipad mini.
7 - portal 2.
Just an awesome game with amazing puzzles and pitch perfect voiceover work by one of the greats. The rest I either haven't finished or played at all, so I prefer to reserve judgement on them.
7 - Discworld II
5 - Faust (aka Seven Games of the Soul)
3 - Botanicula
PC means personal computer
First choice (Kentucky Route Zero)
Second choice (Botanicula)
Third choice (Samorost 2)

Last Window - 7 points.
Discord 2 - 5 points.
Botanicula - 3 points.
this might be the most brutal of the groups. At least 6 of these game i'd rate 9+
Discworld 2.
Duckman: Can you believe it? Five hundred bucks for a parking ticket?
Cornfed Pig: You parked in a handicapped zone.
Duckman: Who cares? Nobody parks there anyway, except for the people who are supposed to park there and, hell, I can outrun them anytime.
1. Portal
2. Discworld II
3. Zero Escape: Virtue's Last Reward
4. Botanicula
5. Kentucky Route Zero

Had to recuse myself from some of these threads… Group D because I don't feel like a fair judgement could be made until I play Callhan's Crosstime Saloon, Group E because I only have a top three and Group G because Brothers, Sanitarium and Still Life still need to be played…
@thejobloshow
Regarding Group E, you can vote for less than five games, so it's no problem if you only have Top 3.
7 - Zero Escape: Virtue's Last Reward
5 - Portal 2
3 - Portal
2 - Discworld II
1 - Botanicula
7 - Botanicula
5 - Samorost 2
April, come she will
When streams are ripe and swelled with rain.
-Paul Simon
7 - Faust - Seven Games of the Soul
5 - Botanicula
3 - Kentucky Route Zero
2 - Portal
1 - Discworld II
7 - Zero Escape: Virtue's Last Reward
Just played this recently, and holy cow, is it good. Fixed everything that I didn't like about the first one. Probably the best handheld adventure I've ever played.
Many of the rest of these read like a list of games that I've been meaning to play for a long time but haven't, so that's my only vote.
Welcome to the Adventure Gamers forums!