Adventure Gamers - Forums
Welcome to Adventure Gamers. Please Sign In or Join Now to post.
You are here: Home → Forum Home → Gaming → Adventure → Thread
Post Marker Legend:
New posts
No new posts
Currently online
Gibbous - A Cthulhu Adventure - Out on Steam and GOG
Hey folks, just a couple of quick things:
New Kickstarter update, announcing our documentary, to be released on Youtube May the 5th (we're filming it throughout this month)!

And an imgur gallery full of juicy gifs for your enjoyment:
http://imgur.com/gallery/X9QDX
Woot! 
Happy first anniversary Mr.Under hill. And may you deliver the game soon too
Wow! The game is looking great! Really looking forward to this one!
Thanks! Don't forget that we stream daily on https://www.twitch.tv/gibbousgame if you want to see us develop it live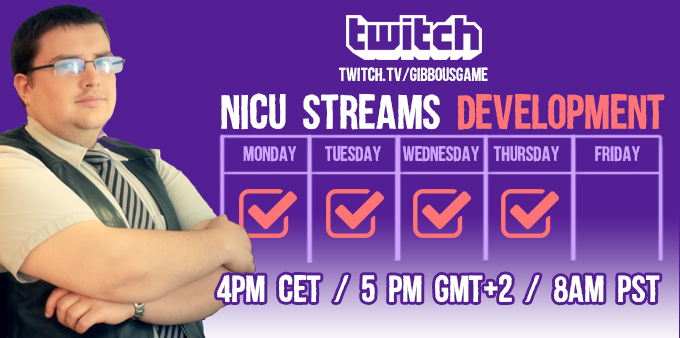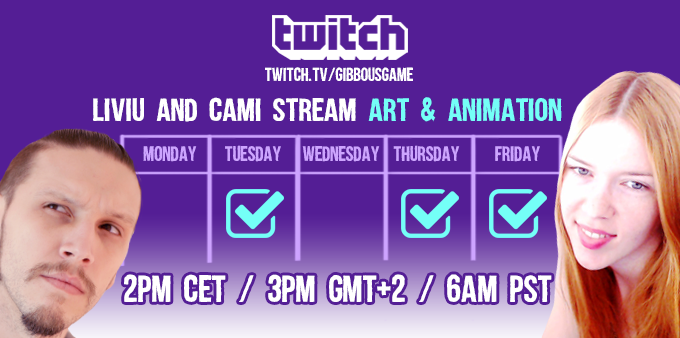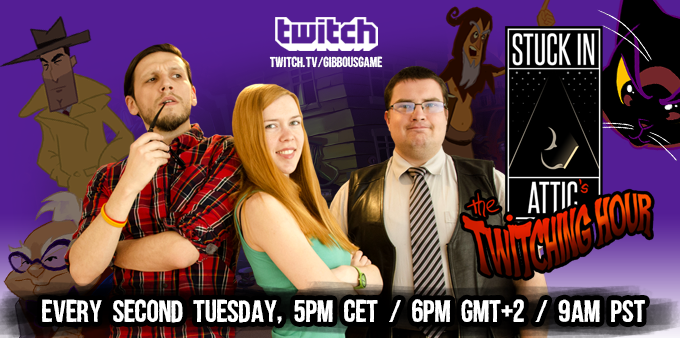 I missed the KS campaign, but would've probably backed it. The demo was really fun! I share your love for all things Lovecraftian and Hitchcockian, so enjoyed all the allusions in it (well, the Voodoo Gentleman and his location was maybe a bit too much, but I can live with that; it's still less in-your-face fourth-wall-breaking than in Thimbleweed Park
).
To me one small problem, which I hope you'll be fixing, was the acting — the performers all seemed decent to very good, but they seemed to often lacked necessary context and direction, resulting in things like stressing wrong word in the sentence, or my pet peeve: pronouncing specific words differently than other actors (I know people pronounce the same words differently in real life, but not when they are eg. repeating a just-learned name after someone, which is what happened here). Things like that break the illusion that those are characters talking to each other rather than separate recordings made from written scripts. And the rest of the production values seemed so polished, that it was noticeable.
But yeah, totally waiting for Gibbous —  seems set to be a heartfelt, pretty and funny game. And Kitteh, with whom you represented every cat I ever knew spot-on, is my new favourite sidekick already!
This space intentionally left blank.
@dumbeur Thanks!
@AFGNCAAP Thanks! Yeah, there are a lot of problems with the demo. We were still trying to find our footing. Also, some characters were cast in a hurry before we had a casting director, that's fully on me. The pronunciation/intonation thing is always going to be a potential problem when you're working with voice talent remotely and you're not there to direct them, and let's just say a lot of them were nice enough to work for a lot less money than they deserved that there weren't as many retakes as it would have been necessary. We are trying very hard to have everything that goes into the game be at the same professional level. Once you are asking money for your game - nay, once people have already paid for it
- there are no more excuses for sloppiness.
That was also one of the goals of doing a Kickstarter, paying for stuff we can't really do ourselves- voice acting, translation and recording of real live instruments. Everything else is done by the three of us. Anyway, this "demo" area has changed a lot since - there are a couple of idiotic choices I made when I initially designed it, and they are addressed in the game. This is our first adventure game, and I've learned a LOT in the year that's passed.
Now that we've done it, I think it's super important to make a vertical slice demo of a game, just so you know what you're getting yourself into as a designer.
The good thing is that one year into this not only has enthusiasm not waned, but it's growing exponentially and we're finding ourselves spending more and more time in the studio and less and less time doing anything else. And it feels great. And it's gonna be worth it.
Hello all! Still working on the game, but to tide you over, we just launched our documentary!
It's a one hour video that covers 4 weeks of working on the game. We did this both as a thank you to our backers, for their continued support and patience, and because we thought it might be interesting for people to take a peek into how we make this game, how it's affecting our lives, and just how much it means to us. Click the image below to watch it. 
Nicu is a legend.
And 'Agent Orange' is a great name for a cat.
Azor is a Transylvanian kitty who is really convinced he's a doggie. The bit of plot he's involved in is one of my favorites so far
I know the game is taking a bit more than expected, but holy heck, recently did a tally-up and we now have 57 characters in the game, all fully voiced. Should you be so inclined, you'll have a lot of folks to talk to and interact with! In light of adventure games tending to be shorter and shorter, I hope that will please those who favor bigger scope games
Azor looks adorable. I'm really looking forward to your game, but take your time. I rather wait a little longer than buy a bug collection.
With Thimbleweed Park, my most anticipated adventure of the last 5 years.
Shaping up to be an all time classic
Hey guys, just put up a hefty update on the VFX we'll be using in-game, which is pretty impressive if I do say so myself
Click the gif below to check it out.
Welcome to the Adventure Gamers forums!