Adventure Gamers - Forums
Welcome to Adventure Gamers. Please Sign In or Join Now to post.
You are here: Home → Forum Home → Gaming → Adventure → Thread
Post Marker Legend:
New posts
No new posts
Adventure Game Scene of the Day — Sunday 18 May 2014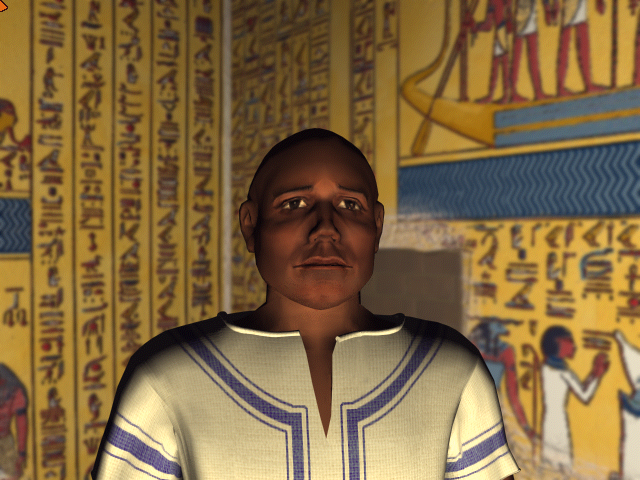 Egypt: Tomb of the Pharaoh (1997) is a Cryo pseudo-edutainment title that has you investigating the robbing of a Pharaoh's tomb and your father is the prime suspect. The game has deaths and even dead ends. It's pretty poorly done.
I originally gave up playing the game after a dead end because I had to start over from the very beginning, but I can't really play the game again now anyway as it's one of those crappy first person Quicktime VR-ish games like Shivers 2, Black Dahlia, et al, that are pretty much unplayable on a modern computer due to the turning speed being too fast. I'm certain I'm not missing anything with this particular game though.
I've seen this guy. He was my main oarsman in TJP3.
Welcome to the Adventure Gamers forums!