Adventure Gamers - Forums
Welcome to Adventure Gamers. Please Sign In or Join Now to post.
You are here: Home → Forum Home → Gaming → Adventure → Thread
Post Marker Legend:
New posts
No new posts
Adventure Game Scene of the Day — Tuesday 25 March 2014
I happen to be a big fan of FMV in games. Even badly acted FMV. What I'm not usually a fan of is the type of gameplay that often goes along with it. This is why I love games like Black Dahlia and Tex Murphy, since they have great gameplay as well. It's also the reason why I am not overly fond of Conspiracies (2003), a game with a lot of pixel hunting, a limited inventory size and just generally tedious gameplay. It tried really hard to be like Tex, but didn't come close in my opinion. While it started off okay, somewhere around the halfway point I just wanted it to end. It's not hard to find rather positive reviews of this game though, so maybe it's just me.
The most memorable feature of this game (for me) is the occurrence of some (literally) flat characters: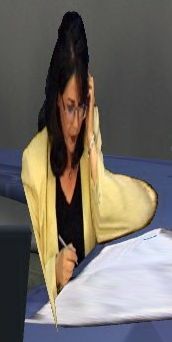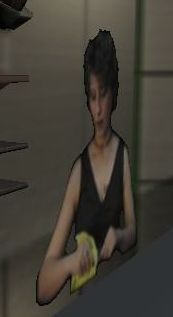 The human race is doomed to progress.
Tony Clifton
Welcome to the Adventure Gamers forums!