Adventure Gamers - Forums
Welcome to Adventure Gamers. Please Sign In or Join Now to post.
You are here: Home → Forum Home → Gaming → Adventure → Thread
Post Marker Legend:
New posts
No new posts
Currently online
Adventure Game Scene of the Day — Saturday 1 March 2014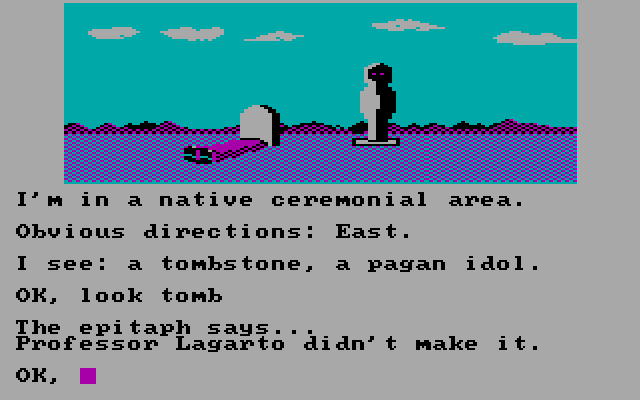 Calixto Island (1983)* is another old school text adventure for the TRS-80 Coco that's basically just a big treasure hunt for an object stolen from a museum.
*Screenshot is from 1984 DOS version.
Welcome to the Adventure Gamers forums!