Adventure Gamers - Forums
Welcome to Adventure Gamers. Please Sign In or Join Now to post.
You are here: Home → Forum Home → Gaming → Adventure → Thread
Post Marker Legend:
New posts
No new posts
Adventure Game Scene of the Day — Friday 21 February 2014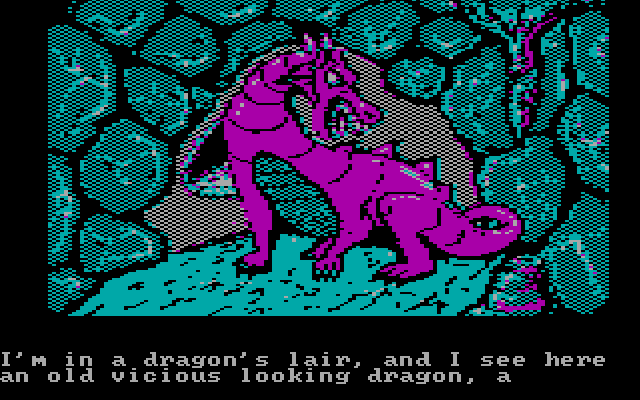 Considering the important role that Scott Adams played in the early years of the genre, it is somewhat shameful that I haven't posted a shot from one of his games yet. Here is Adventure #13, Sorcerer of Claymorgue Castle (1982)*. In this text adventure, you have to retrieve the 13 stars of power that have been lost and must do so by finding and utilizing a variety of spells in addition to traditional inventory puzzles.
*Screenshot is from 1993 DOS version.
Welcome to the Adventure Gamers forums!