Adventure Gamers - Forums
Welcome to Adventure Gamers. Please Sign In or Join Now to post.
You are here: Home → Forum Home → Gaming → Adventure → Thread
Post Marker Legend:
New posts
No new posts
Currently online
Adventure Game Scene of the Day — Wednesday 19 February 2014
Arazok's Tomb (1987) is an IFG that was released for the Amiga platform that used to be a popular game to use in screenshot guessing contests to stump people because of its obscurity. However, the game is so well documented on the Internet now that it no longer works as well for such.
You play the role of a reporter investigating an archaeological dig in search of some missing persons and find yourself in an underground world of magic and science fiction. Truth be told, it just isn't a very good game. The parser is rather poor and the story is pretty weak. It does have synthesized speech though, which is somewhat rare for a text adventure.
I find it interesting that the computer in the game bears a striking resemblance to an Apple Macintosh Quadra 610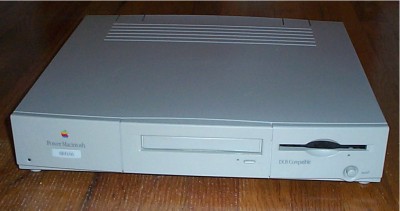 Which wasn't introduced until October of 1993… six years after that game was released!
http://www.everymac.com/systems/apple/mac_quadra/specs/mac_quadra_610.html
Warning- People won't have as much of a sense of humor about you putting an Alka Seltzer in your mouth then staggering into a restaurant while shouting "THE VIRUS HAS MUTATED!" as you'd hope they would.
Consider this: People say "Ewwww!!!" when they hear about a guy having a hairy bum or hairy back, yet every Teddy Bear ever made has had both a hairy bum AND a hairy back and nobody complains about them; In fact, people think Teddy Bears are adorable.
Welcome to the Adventure Gamers forums!