Adventure Gamers - Forums
Welcome to Adventure Gamers. Please Sign In or Join Now to post.
You are here: Home → Forum Home → Gaming → Adventure → Thread
Post Marker Legend:
New posts
No new posts
Currently online
Adventure Game Scene of the Day — Saturday 15 February 2014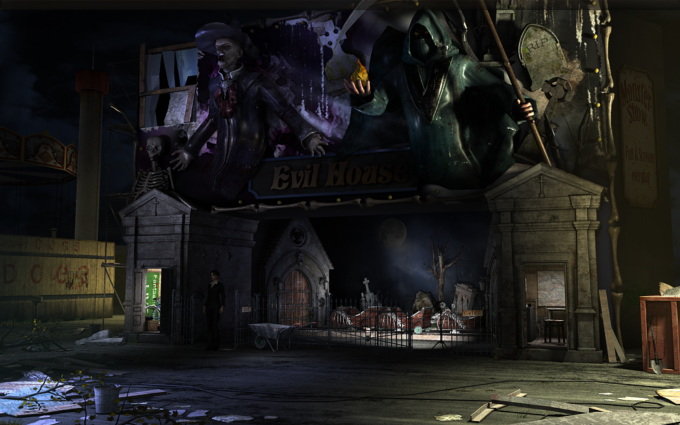 Today's scene combines both carnivals and horror, two of my favorites. The game is Art of Murder 3: Cards of Destiny (2010). The translation errors and voice acting can be rather (unintentionally) comical and/or nonsensical at times, but I liked the atmosphere of these games. I admit to be being biased towards games that center around murder investigations though, so I probably let things slide that others might not.
Welcome to the Adventure Gamers forums!