Adventure Gamers - Forums
Welcome to Adventure Gamers. Please Sign In or Join Now to post.
You are here: Home → Forum Home → Gaming → Adventure → Thread
Post Marker Legend:
New posts
No new posts
Currently online
Adventure Game Scene of the Day — Friday 17 January 2014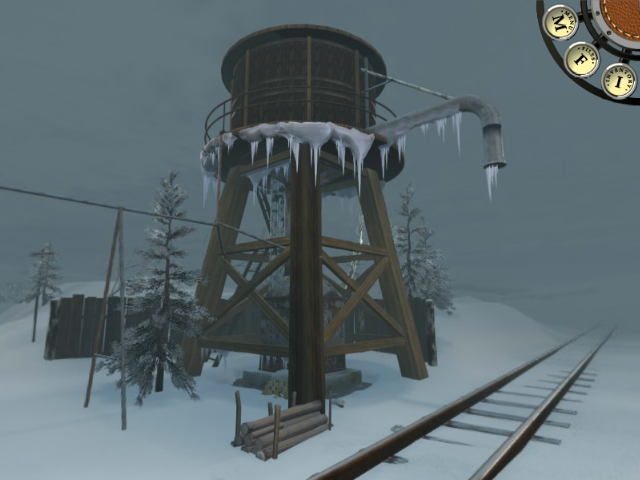 Have I ever mentioned how much I hate winter? This scene is from AGON Episode 2: Adventures in Lapland (2003). I was going to post a shot of a reindeer, but it offended me that an animal could actually be comfortable in that frigid Hell, so I went with the frozen water tower instead, which more accurately reflects how I feel when exposed to the cold.
Thought it was a picture from the USA under the Polar Vortex.
This is one of those game series that has crossed my radar, but which I have never played. Any good?
No Nonsense Nonsonnets 44
Quest for Knowledge
I'm hoping to find name for game that I played long ago
The people here so well-informed, someone is sure to know
A time machine, grandfather clock, I give it to myself
Oh never mind, the box is sitting there upon my shelf
For real retro gaming nerds, name that game.
I didn't think they were all that great, but others seemed to enjoy them more than I did so don't give my opinion too much weight.
I think they are very good 1st person puzzle/exploration games, and I really liked the personality of Professor Hunt, the character you play.
April, come she will
When streams are ripe and swelled with rain.
-Paul Simon
Welcome to the Adventure Gamers forums!