Adventure Gamers - Forums
Welcome to Adventure Gamers. Please Sign In or Join Now to post.
You are here: Home → Forum Home → Gaming → Adventure → Thread
Post Marker Legend:
New posts
No new posts
Adventure Game Scene of the Day — Monday 30 December 2013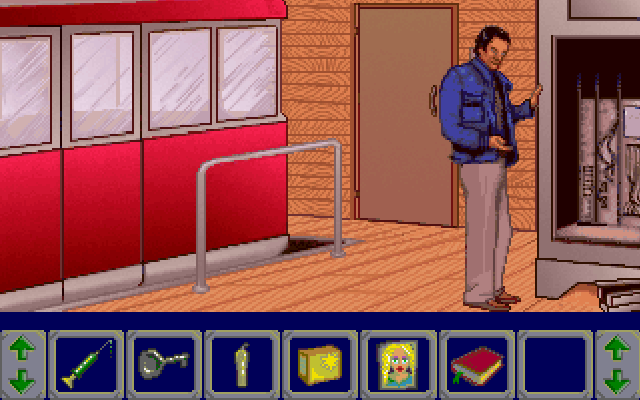 In the Dead of Night (1994) is, I believe, the first English translated adventure game made by Trecision, who would later make games like Nightlong: Union City Conspiracy and The Watchmaker. Unfortunately, I don't really remember all that much about it other than that's it's a murder mystery set in a ski lodge.
*This screenshot is from the 1995 DOS version.
Welcome to the Adventure Gamers forums!