Adventure Gamers - Forums
Welcome to Adventure Gamers. Please Sign In or Join Now to post.
You are here: Home → Forum Home → Gaming → Adventure → Thread
Post Marker Legend:
New posts
No new posts
Currently online
Adventure Game Scene of the Day — Sunday 15 December 2013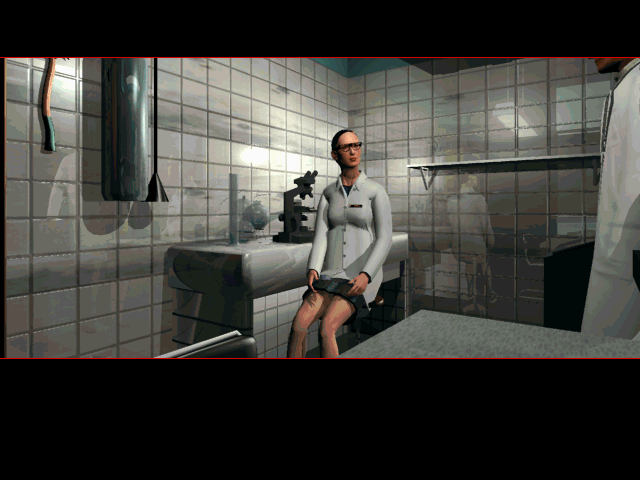 Evidence: The Last Report (1996) is another early Microïds adventure game about a reporter whose ex-girlfriend is murdered. You are, of course, the prime suspect and need to figure out what happened so the police don't throw you in jail.
This game is kind of a hybrid action-adventure game. There's enough action to turn off more casual adventurers, although I didn't personally find any of it to be difficult. It includes several Doom style FPS sequences, a car chase, and a boat chase. The timed sequences during the adventure parts were far more irritating to me. Overall, I didn't care much for this game and wouldn't recommend it.
Welcome to the Adventure Gamers forums!