Adventure Gamers - Forums
Welcome to Adventure Gamers. Please Sign In or Join Now to post.
You are here: Home → Forum Home → Gaming → Adventure → Thread
Post Marker Legend:
New posts
No new posts
Currently online
Adventure Game Scene of the Day — Sunday 8 December 2013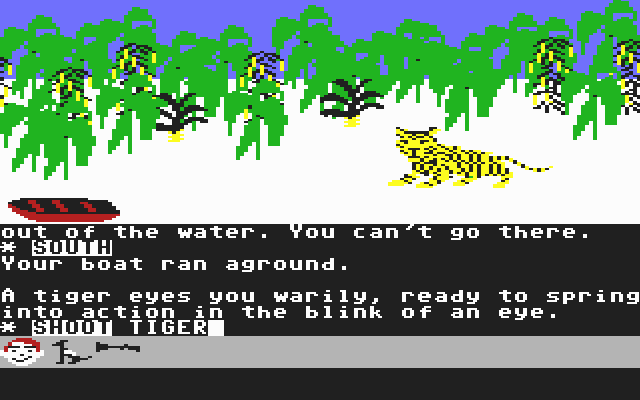 Swiss Family Robinson (1984)* is a game based on the novel of the same name by Johann David Wyss. Shipwrecked, you have to figure out how to survive on the deserted island you are trapped upon. It's a decent graphical text adventure for the time.
*The screenshot is from the Commodore 64 version.
Looks like an IF version for The Life of Pi.
Welcome to the Adventure Gamers forums!