Adventure Gamers - Forums
Welcome to Adventure Gamers. Please Sign In or Join Now to post.
You are here: Home → Forum Home → Gaming → Adventure → Thread
Post Marker Legend:
New posts
No new posts
Adventure Game Scene of the Day — Sunday 24 November 2013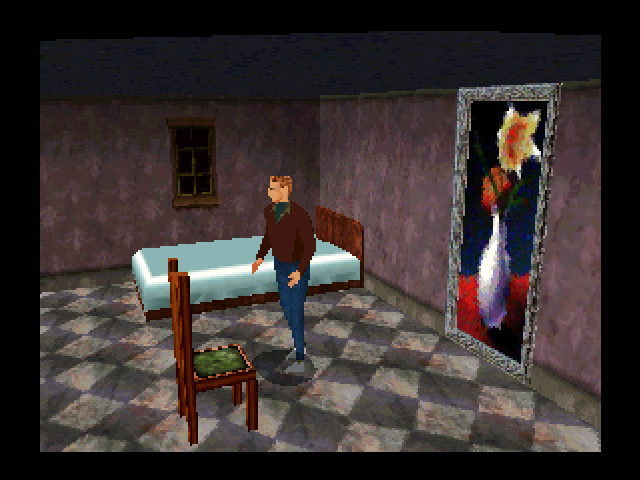 Doctor Hauzer (1994) is a Japanese adventure game for the 3DO that could best be summed up as Alone in the Dark minus the combat. You are investigating the disappearance of an archaeologist and must explore his trap filled mansion which he built over ruins linked to an evil god. Can you guess where this is going?
The majority of play involves exploring for inventory items and solving puzzles, with a few really easy timed sequences and one jumping section; the latter being the only real dexterity based challenge in the game. In addition, resurrection fallacy rears its head, killing you for simply opening a door and such, but you can save as often as you want so it's no big deal. It's reminiscent of old Sierra titles in that regard.
One of its nice features is the ability to change from a 3rd person cinematic camera to an overhead view or a 1st person view. Switching between these views is somewhat necessary to get past some of the obstacles so it's not just a gimmick.
Anyway, it's been a while since I've posted a shot from a console exclusive adventure game I've played, so there it is…
Welcome to the Adventure Gamers forums!