Adventure Gamers - Forums
Welcome to Adventure Gamers. Please Sign In or Join Now to post.
You are here: Home → Forum Home → Gaming → Adventure → Thread
Post Marker Legend:
New posts
No new posts
Adventure Game Scene of the Day — Friday 22 November 2013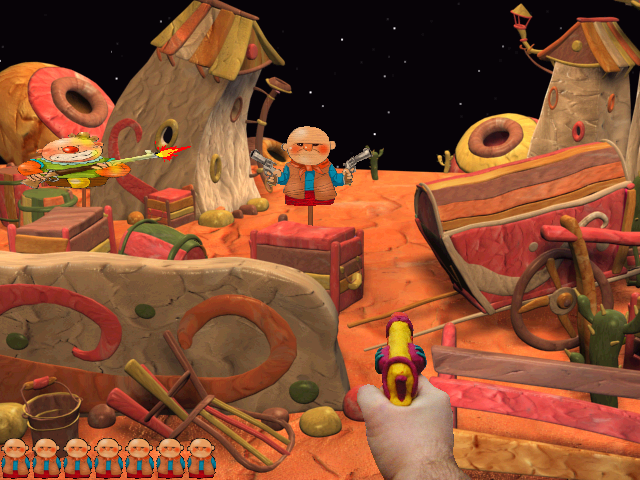 Clay Agent (2001) (a.k.a. Agent Hlina, Agent Gliniarz) is a claymation game that was never released in English. The game, however, has no dialogue, so a translation is unnecessary and anyone of any language can play any localization of this game because of this.
The game begins with a human being about to play a game of billiards when an object collides with his spacecraft and his cue ball winds up falling out of the ship onto an asteroid/planet. It is your job as Clay Agent to head down there and retrieve it for him. The game is short, rather easy, and play consists mostly of "escape the room" scenarios, but is still a colorful and fun affair.
Welcome to the Adventure Gamers forums!