Adventure Gamers - Forums
Welcome to Adventure Gamers. Please Sign In or Join Now to post.
You are here: Home → Forum Home → Gaming → Adventure → Thread
Post Marker Legend:
New posts
No new posts
Currently online
Adventure Game Scene of the Day — Tuesday 29 October 2013 (NSFW)
WARNING! Graphic imagery follows! Sick Bastich, Inc., shall not be responsible for any damages due to the violent expulsion of stomach contents from viewing the scene below. Proceed with caution!
.
.
.
.
.
.
.
.
.
.
.
.
.
.
.
.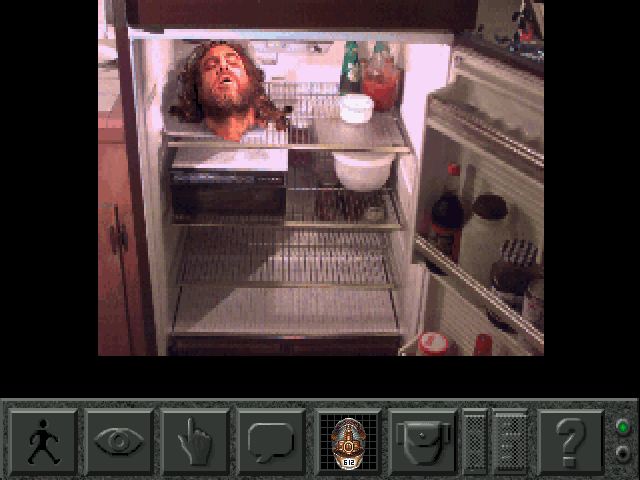 This Jeffrey Dahmer inspired scene is from Police Quest 4: Open Season (1993), a few moments before the actual encounter with the serial killer and the game's crispy finale. I think they should have had the head covered in blood or something. It would have been more effective and grisly.
Welcome to the Adventure Gamers forums!