Adventure Gamers - Forums
Welcome to Adventure Gamers. Please Sign In or Join Now to post.
You are here: Home → Forum Home → Gaming → Adventure → Thread
Post Marker Legend:
New posts
No new posts
Adventure Game Scene of the Day — Monday 21 October 2013 (NSFW)
WARNING! Graphic imagery follows! Sick Bastich, Inc., shall not be responsible for any damages due to the violent expulsion of stomach contents from viewing the scene below. Proceed with caution!
.
.
.
.
.
.
.
.
.
.
.
.
.
.
.
.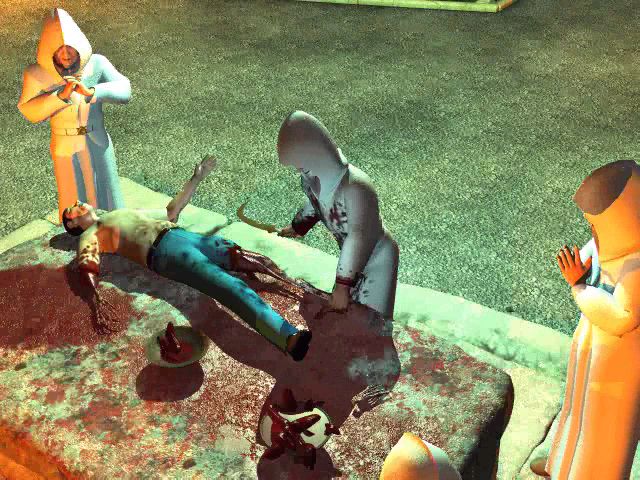 Mystery of the Druids (2001) wasn't a very good game, but I have to give them credit for the scene above where they carve the guy up while he is still alive and then eat him for dinner. You can't really go wrong with cannibalism…
Welcome to the Adventure Gamers forums!