Adventure Gamers - Forums
Welcome to Adventure Gamers. Please Sign In or Join Now to post.
You are here: Home → Forum Home → Gaming → Adventure → Thread
Post Marker Legend:
New posts
No new posts
Currently online
Adventure Game Scene of the Day — Tuesday 24 September 2013
7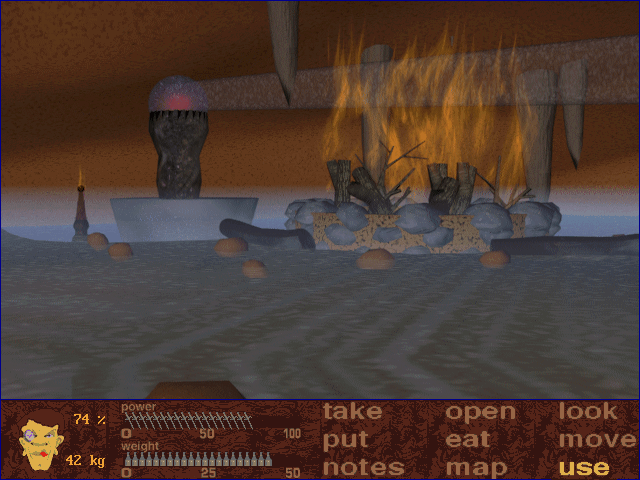 Dive: The Conquest of Silver Eye (1996) is a German game that sort of got an English release. I say "sort of" because some vital in-game text is still in German, making some of the game's puzzles impossible without translation as they are riddle-like in nature.
The game is excessively orange and not the least bit fun to play. I know that I have different tastes than other people, but you can trust me on this one. Avoid this at all costs. You shouldn't even consider playing this game unless you live in a post-apocalyptic world devoid of any game developers and have completed at least 2500 adventure games.
What happens when the counter reaches 0???
What happens when the counter reaches 0???
There wouldn't be much point in having a mysterious countdown if I spill the beans before it finishes.
I can say that it doesn't have anything to do with me quitting the SotD though, if anyone is thinking that. I think I've still got a few months left in me for that…
Welcome to the Adventure Gamers forums!