Adventure Gamers - Forums
Welcome to Adventure Gamers. Please Sign In or Join Now to post.
You are here: Home → Forum Home → Gaming → Adventure → Thread
Post Marker Legend:
New posts
No new posts
Currently online
Adventure Game Scene of the Day — Saturday 21 September 2013
10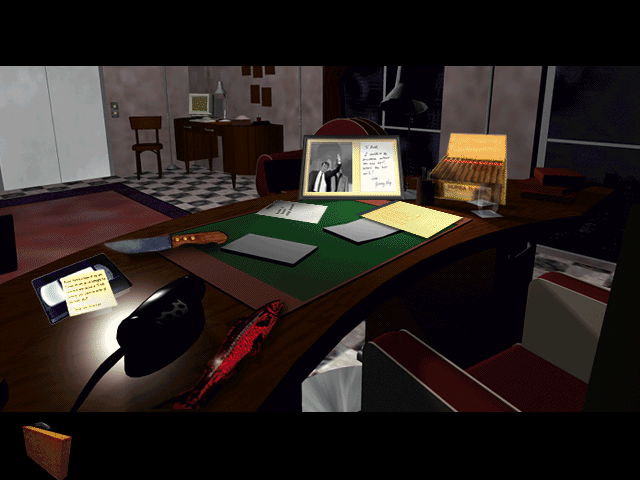 Here I am snooping around the Big Cheese's office in Don't Quit Your Day Job (1996), a game made in cooperation with The Improv comedy club. I wonder if that fish is important?
There isn't really all that much to this game and whether or not you enjoy it at all is almost entirely dependent on whether you like the comedy or not. I thought it was a mixed bag. Some of the comedians weren't good at all, most were mediocre, and one or two were decent. A pretty mediocre experience really.
Welcome to the Adventure Gamers forums!