Adventure Gamers - Forums
Welcome to Adventure Gamers. Please Sign In or Join Now to post.
Adventure Game Scene of the Day — Wednesday 28 August 2013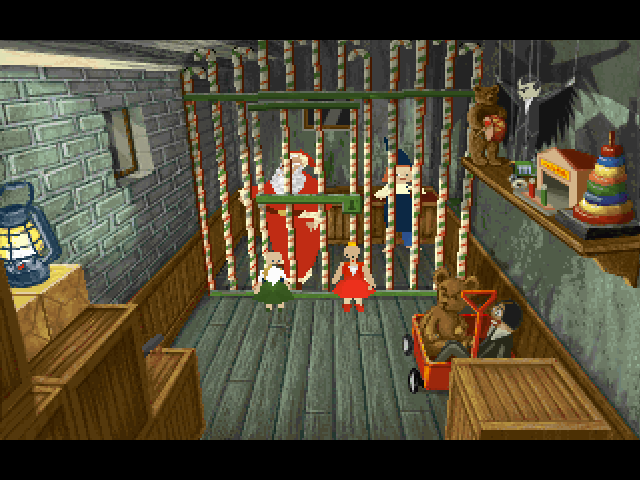 Jack in the Dark (1993) is a mini-game Infogrames released around Christmas of that year to promote Alone in the Dark 2. You play a little girl named Grace who enters a haunted toy store while trick-or-treating on Halloween and gets trapped within.
Unlike the main games of the series, this one contains no combat and involves simply solving some puzzles to free Santa Claus from an evil Jack-in-the-box. It is an extremely short game, like an interactive teaser really, but it's pretty decent given those constraints. There aren't very many games this short to compare it with though.
Welcome to the Adventure Gamers forums!