Adventure Gamers - Forums
Welcome to Adventure Gamers. Please Sign In or Join Now to post.
You are here: Home → Forum Home → Gaming → Adventure → Thread
Post Marker Legend:
New posts
No new posts
Adventure Game Scene of the Day — Saturday 20 July 2013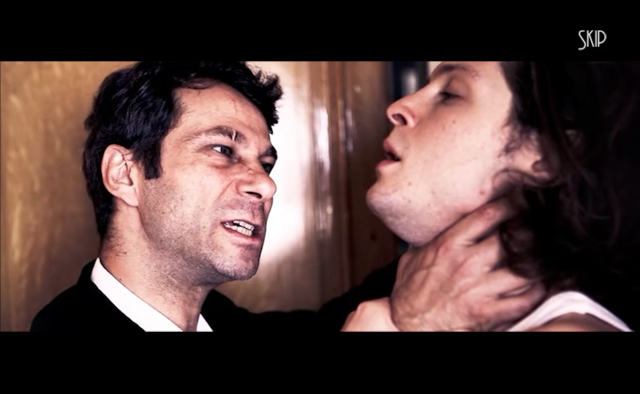 Mark T. Ross - A Private in Paris Episode 1 (2012), is an FMV game about a P.I. who is hired to investigate the kidnapping of some rich guy's son. In the scene above, he is demonstrating an advanced interrogation technique called "strangling the shit out of someone until they squeal".
Of course, that might just be my method of getting things done. The game does give various options on how to proceed in such situations. I didn't bother to try any of the others though as I found this one to be rather satisfying. Of course, maybe all the choices end the same way…
The rest of the gameplay is as one would expect, involving inventory puzzles, figuring out computer passwords, opening locked containers, etc., but seems to be geared towards novices or perhaps the casual crowd.
The game was recently pulled from sale on the developer's website, though it seems to still be for sale HERE. The reason it was pulled is that they are planning to do an Indiegogo campaign to get funding to make the game better, and hopefully bigger as it was a very short game that ended right when it started to get interesting.
Welcome to the Adventure Gamers forums!